Feburary 23, 2022 – A 27-year-old Sulphur Springs man is in custody Wednesday morning for allegedly stabbing a relative Tuesday night.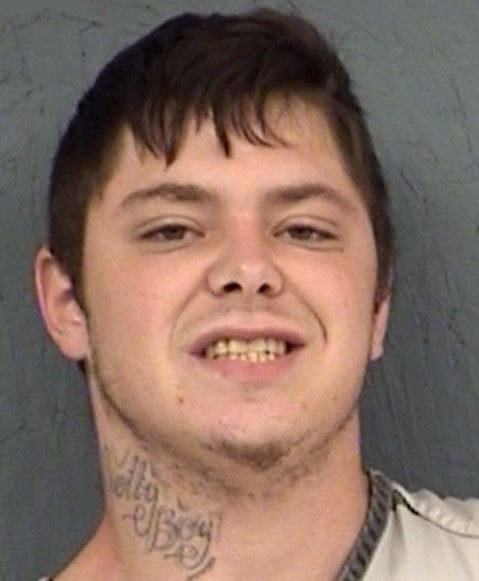 Sulphur Springs Police were dispatched to a Jonas Street address, where a stabbing was reported at 10:09 p.m. Feb. 22, 2022. The located Jake Adam Blount on College Street at Charles Street. He was detained. Upon arrival at the Jonas Street address, they reported finding one victim with multiple stab wounds. Blount, reported to be a family member of the injured person, was identified as the suspect was placed into custody for aggravated assault of a family member with a deadly weapon at 10;21 p.m. Feb. 22 by Sulphur Springs Police. The injured individual was reported transported to an area trauma center.
The incident is still under investigation Wednesday morning by police, who reported the injured person was not thought at the time of transport to the medical facility to have life-threatening injuries, but the person's condition not known to police this morning.
Blount remained in Hopkins County jail Wednesday morning, Feb. 23, 2022 on the first-degree felony aggravated assault of a family or household member with a deadly weapon charge
KSSTRadio.com publishes Sulphur Springs Police Department reports and news. The Police Department is located at 125 Davis St., Sulphur Springs, Texas. Non-emergency calls can be made to (903) 885-7602.
If you have an emergency dial 9-1-1.
The Sulphur Springs Police Department continues to serve its citizens with pride in its overall mission and will strive to provide the best possible police force in the 21st century.
If you have an emergency, dial 9-1-1
The Hopkins County Sheriff's Office is located at 298 Rosemont Sulphur Springs, TX 75482. You can reach them for non-emergency matters at (903) 438-4040.