Icy road conditions will be possible Friday morning with damp conditions and below freezing temperatures overnight Thursday night into Friday morning causing refreezing on roads as well as bridges and overpasses. For the protection of everyone involved, many offices and businesses in Hopkins County will be opening late. Below is a comprehensive list which is updated as we receive information.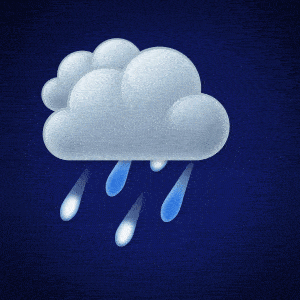 Offices for the City of Sulphur Springs offices will be open Friday during normal hours. Trash service will run a bit later than usual, but will run Feb. 25, 2022, City Manager Marc Maxwell reported at 5:30 a.m. Friday.
Sulphur Springs Senior Citizens Center will not be delivering Meal-A-Day meals due to potential for icy conditions, which would preventing drivers from getting to meal recipients' homes in town and throughout the county. BINGO and the monthly birthday party which would normally be held this Friday, Feb. 25, at the senior center are also cancelled, Program Director Karon Weatherman determined Thursday evening.
TRAX buses will have a delayed start of 10 a.m.
Hopkins County will reopen their offices Friday morning at 9 a.m. including the last day of Early Voting for the March 1st Democratic and Republican Primaries.
Emergency responders and law enforcement have remained on-duty through the storm.
Per the Secretary of State's Office, the Hopkins County early voting center located inside the Justice of the Peace 2 Courtroom will follow county hours, due to the wintry weather which is considered a public safety issue.
NETLA Junior Market Livestock Show continues on Friday at the Hopkins County Civic Center with it's regular schedule.
SCHOOLS
Sulphur Springs ISD already had a planned holiday for Friday, February 25, so neither students or teachers will not report to campus Friday.
North Hopkins ISD and Como-Pickton CISD also had a planned holiday on Friday, and will continue to be out.
Saltillo ISD and Sulphur Bluff ISD will report to campuses Friday morning, but are planning for a delayed start time of 10 a.m.
Miller Grove ISD plans to have their teachers return on Friday for a teacher work session with no students, but with a 10 a.m. start time.
Cumby ISD has teacher work day as well on Friday, and teachers are to report at 9 a.m.
Yantis ISD will have students and teachers report to campus at regular times.
Businesses
Alliance Bank: All locations will resume regular business hours on Friday.
---
KSST will provide updates of any potential school or business closings, delays or scheduling changes due to the possible wintry weather as they are announced or become available, so be sure to stay tuned to 1230 AM and www.KSSTRadio.com for updates.