Commissioners Court Asked To Appoint 2 To NETEX Board, As Well As A Hazard Mitigation Coordinator Tuesday
A tax abatement policy, mitigation action plan, days for fireworks sales and agricultural lease with the city are on the Jan. 18 agenda for the special Hopkins County Commissioners Court session. Appointment of two people to NETEX Board as well as a hazardous materials coordinator.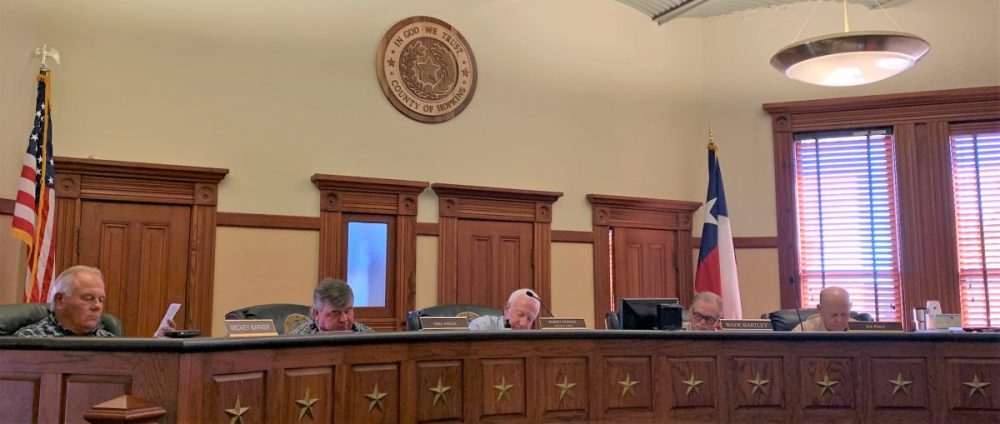 Hopkins County Commissioners are scheduled during the 9 a.m. session to consider approving a tax abatement policy.
The court will also be asked to consider appointing two members to serve on Northeast Texas Rural Transportation District Board of Directors, to replace Precinct 1 Commissioner Mickey Barker and Neal Barker, who has served the past couple of years as treasurer of NETEX Board. Barker has served on the board a few years as well. Neal Barker at the January 2022 NETEX Board meeting asked that he not be reelected as treasurer of the organization.
Earlier this month, Sulphur Springs City Council on Jan. 4, 2022, agreed to again extend to Hopkins County for use by Precinct 2 a fixed license fee in accordance with the January 2022 agricultural license agreement to get sand from a pit on the old Thermo/Luminant mine property, now owned by the city. The agreement must now be approved by the county.
The Commissioners Court too will be asked to approve a resolution approving an updated five-year mitigation Action Plan, appoint a hazard mitigation coordinator to manage all aspects of the updated and revised mitigation plan for the county and the cities of Como, Cumby and Sulphur Springs.
The court is scheduled to be presented with an order, which if approved, would once again authorize sale of fireworks for Texas Independence Day, San Jacinto Day and Memorial Day.
After the regular meeting, around 9:30 a.m. Jan. 18, 2022, the Commissioners Court is slated to move to the third floor meeting room for a work session. The court is slated to meet with Hopkins County Fire Marshal Andy Endsley and Sheriff Lewis Tatum to discuss operations, review any revenues or expenditures, proposed improvements and repairs there may be for their departments, and conducted a budget work session.