A 25-year-old Sulphur Springs man was jailed twice in four days on a felony charge, according to arrest reports.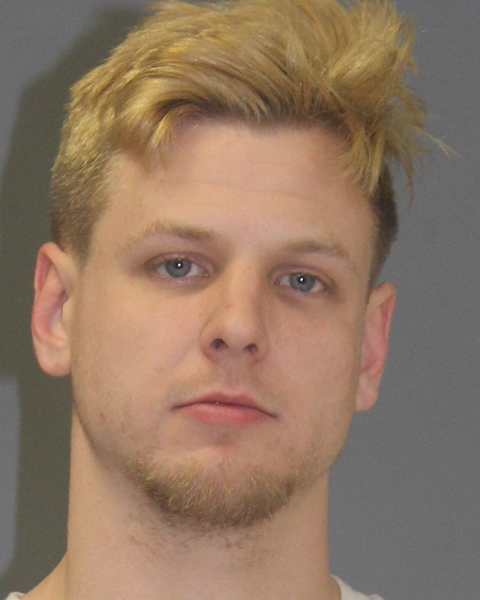 Hopkins County Sheriff's Office Deputies Bobby Osornio, Josh Davis and Colt Patterson, and Sgt. Scott Davis went to a Brinker Street residence early Monday morning, Jan. 17, 2021, after being made aware Steven Charles Gilreath, a wanted man, was at the location. When deputies contacted the man, he allegedly opened the front door, then immediately shut and locked it upon seeing law enforcement.
Deputies reported the front door was breached, allowing deputies to enter inside the residence. They alleged putting the 25-year-old on the ground using the lease amount of force necessary. Although the man continued to resist while on the floor, deputies were able to place the man into custody at 1:21 a.m. Jan. 17, 2022, and transported him to jail.
Gilreath was booked into jail on seven warrants for violation of probation, which he was on for tampering with or fabricating physical evidence, fraudulent use or possession of identifying information, engaging in organized criminal activity, unauthorized use of a vehicle and three theft of firearm offenses. He was held in the county jail late Monday afternoon on all four charges, according to jail reports.
Monday was the second time Gilbreath has been jail in the last week. He was arrested early Thursday morning by police on Jan. 13, 2022, for possession of 1 gram or more but less than 4 grams of a Penalty Group 1/1-B controlled substance, after he was caught with a bag of suspected methamphetamine, police alleged in the Jan. 13, 2022 arrest report. Gilreath released from jail later Thursday on a $20,000 bond on the charge, according to jail reports.
---
The Hopkins County Sheriff's Office is located at 298 Rosemont St., Sulphur Springs, TX 75482. Non-emergency calls can be made to (903) 438-4040.