Another Accused Of Choking The Woman He's Been Dating, Living With Periodically Over the Past 8 Months
Two Sulphur Springs men were jailed for assault impeding breathing of a female, one each over the past two nights. A 49-year-old is accused of choking his wife, who held their infant, endangering the child as well, Monday night; and a 33-year-old is accused Tuesday night of choking the woman he's been dating and living with periodically over the past 8 months, deputies alleged in arrest reports.
Sunset Meadows Disturbance
Hopkins County Sheriff's Office deputies were dispatched at 8:52 p.m. Jan. 24, 2022, to the Sunrise Meadows address, where a man was reported to be fighting with a woman over a child. While responding dispatchers advised the situation had changed, with two men fighting, and one had a knife.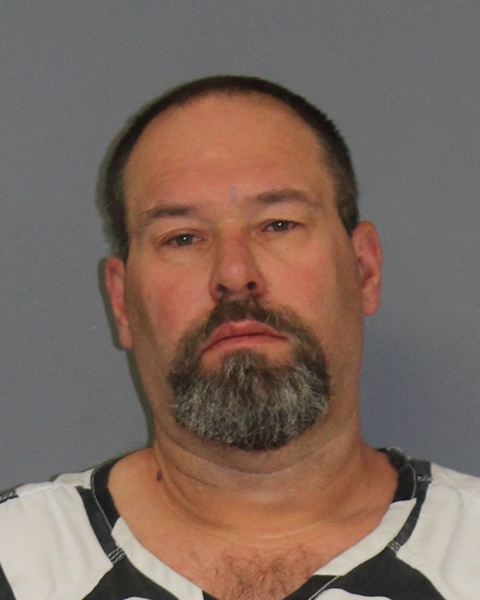 Upon arrival, Deputies Justin Wilkerson and Bobby Osornio, and Sgt. Scott Davis talked to a person present as well as the 49-year-old male resident. They were told the female from the original complaint, the man's wife, had left their home with their 6-month-old child, courtesy of a relative who came to get them. Deputies contacted the man's wife by phone and made arrangements for her to meet with HCSO Deputy Thomas Patterson at a Sulphur Springs location.
After speaking with all parties reported to have been involved, deputies determined James Patrick Mabry and his spouse argued about her leaving the residence with their 6-month-old. Mabry allegedly tipped over the chair she was sitting in, while she held the 6-month-old. Then, Mabry allegedly began choking his spouse with his hands, impeding her breathing to the point she believed she lost consciousness.
A male relative then arrived to pickup Mabry's wife and child and Mabry reportedly became embroiled in an altercation with him and grabbed knife from a butcher block and displayed it when the family member attempted to intervene. The knife was reportedly removed from the situation during a struggle. The woman and 6-month-old left with her family member, deputies in arrest reports stated their investigation revealed. The female victim had marks on her neck from the alleged assault, according to arrest reports.
Deputies reportedly asked Mabry about any prior criminal history. A records check, deputies alleged in arrest reports, showed he had been deceptive toward deputies.
Deputies believed based on their investigation that Mabry was the primary aggressor in the situation, not only assaulting his spouse by choking her but also endangered the 6-month-old by doing so while she held the infant.
Mabry was taken into custody at 9:47 p.m. and booked into Hopkins County jail at 10:11 p.m. Monday Jan. 24, on child endangerment by placing the kid in imminent danger of bodily injury and family violence assault of a family member that impeded breathing or circulation. The 49-year-old Sulphur Springs man remained in Hopkins County jail Wednesday, Jan. 26, 2022, in lieu of a $30,000 bond on the child endangerment charge and a $25,000 bond on the assault charge.
Jail records show Mabry was arrested on one prior occasion in Hopkins County. He was booked into the county jail Sept. 20, 1995, and released from jail later that day on a $1,000 bon on an assault causing bodily injury charge, according to jail records.
County Road 1116 Disturbance
HCSO Deputies Justin Wilkerson and Josh Davis, and Sgt. Scott Davis responded at 10:51 p.m. Jan. 25, 2022, to what was reported to dispatchers as a physical disturbance between a male and a female at a County Road 1116 residence. Prior to deputies' arrival, they were advised the female had managed to separate herself from the male and went to a nearby residence. Deputies then responded at both residences.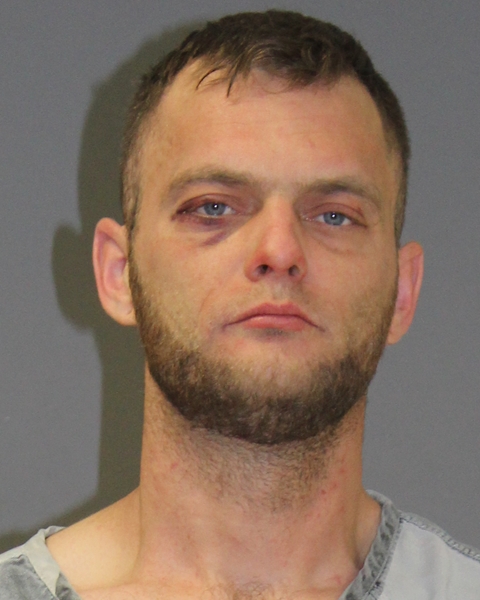 Upon contact with the female, deputies reported markings on her throat and neck like those commonly caused from being choked, as well as abrasions behind one ear, a bloody nose and broken acrylic fingernails. The woman reported being in a dating relationship with the man involved, and that they had lived together off and on for the past 8 months.
The woman claimed the 33-year-old boyfriend was intoxicated and driving recklessly, making her afraid he'd crash. The boyfriend, Timothy Blake Merrell, allegedly attempted to push her out of the vehicle and began choking her. She reportedly started swinging and was able to strike him in the eye and bite him when his hand slipped from her throat toward her mouth. He allegedly continued driving erratically, swerving as if to crash into trees.
When they arrived at the CR 1116 residence, she attempted to gather her belongings to leave. He allegedly continued to assault her at the residence, choking her again to the point she could not breath.
Merrell, who is also known by Timbo and Clutch, was taken into custody at 11:29 p.m. Jan. 25, 2022, by deputies and transported to the county jail, where he was booked in at midnight on an assault of a household member that impeded breathing or circulation charge, as well as a warrant for not taking care of a Sept. 3, 2021 public intoxication charge, according to arrest and jail reports. He too remained in Hopkins County jail Wednesday, Jan, 26, 2022. Bond was set at $15,000 on the felony assault charge, according to jail records.
If you have an emergency, dial 9-1-1
The Hopkins County Sheriff's Office is located at 298 Rosemont Sulphur Springs, TX 75482. You can reach them for non-emergency matters at (903) 438-4040.