A 19-year-old Rowlett teen and 2 juveniles taken into custody following a vehicle pursuit from Saltillo to Sulphur Springs and livestock cruelty complaint earlier this week, according to arrest reports.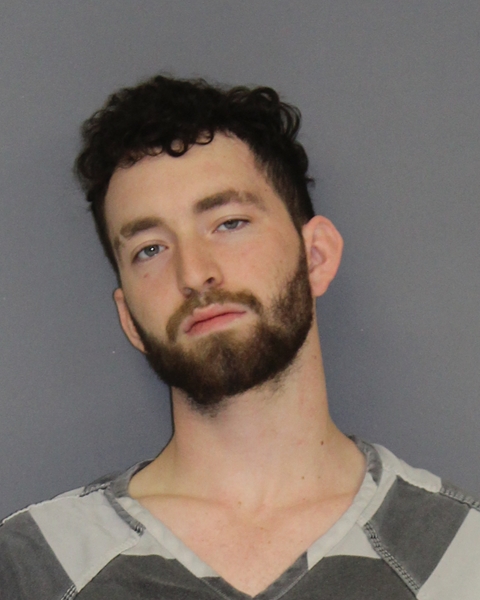 Hopkins County Sheriff's Deputies Elijah Fite and Zack Steward were dispatched Jan. 24, 2022, in the area of FM 900 north, where a cow had reportedly been shot. A Saltillo ISD officer also responded, reporting he'd spotted the suspect vehicle.
The Saltillo ISD officer attempted to stop the silver Kia, but the car fled. The Saltillo officer pursued the car. Steward entered the pursuit on the south service road at FM 69, which continued west. A Texas Department of Public Safety trooper took the lead as the vehicle as it passed Motel 6. The car then turned onto Jefferson Street and continued toward downtown. When the car turned onto Lundy, three occupants bailed out and took off running. They were caught shortly thereafter. Deputy Kevin Lester also assisted at the location. Two juveniles were taken to the sheriff's office for processing as was 19-year-old Nicholas Wade Maddalena of Rowlett at 3:19 p.m.
Maddalena was booked into Hopkins County jail at 6 p.m. Jan. 24, 2022 on cruelty to livestock and tampering with evidence charges, according to arrest reports. He also was charged with criminal mischief-using a firearm or weapon to cause the death of livestock and evading arrest or detention with a vehicle, according to jail reports.
The 19-year-old Rowlett man remained in Hopkins County jail Friday morning, Jan. 28, 2022. Maddalena' bonds totaled $25,000: $5,000 each on the tampering, evading and cruelty to livestock charges; and $10,000 on the criminal mischief charge, according to jail reports.
If you have an emergency, dial 9-1-1
The Hopkins County Sheriff's Office is located at 298 Rosemont Sulphur Springs, TX 75482. You can reach them for non-emergency matters at (903) 438-4040.