The Northeast Texas Rural Rail Transportation District Board, known as the NETEX Board, will be asked Thursday to consider right-of-way requests for Elevon Development in Collin County.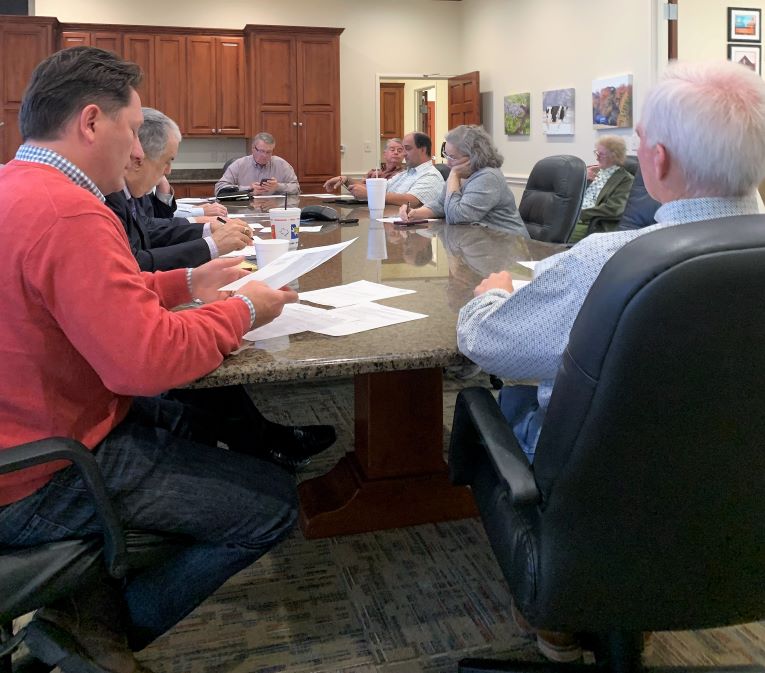 The large scale project is reported to be a $2 billion development which will be constructed in at least two phases and to include thousands of single family and multifamily homes in and outside of Lavon, on over 1,500 acres of land purchased by MA Partners LLC, and as planned could also include a business complex. Part of the project, however, as designed runs alongside or crosses NETEX property. Discussions and negotiations have been ongoing between NETEX representatives and those of the developer for months.
One of the big concerns expressed by NETEX is that the development could restrict or prevent the railroad from being expanded and developed to increase the rail line and offer more services. Questioned also would be potential residents of Elevon Development's willingness to have a rail line that is not a public commuter line run through or along behind their homes, or whether they would object to it.
During the Dec. 2 NETEX meeting, John Marlin with MA Partners gave an update on the project. Jarret Mankin with RAMS, the company NETEX hired due to the business' experience with ROW matters, listened via teleconference call. Mankin and NETEX attorney Ron Stutes at the conclusion of the meeting were asked to continue working to have an agreement to present to the NETEX Board for the January 2022 meeting.
As presented, Elevon Development will cross the property or at the least require use of the NETEX right-of-way. The Jan. 6 NETEX Board agenda includes five ROW related matters which have been negotiated through RAMS, . For Elevon Development, NETEX Board will be asked Thursday to consider utility easements, pipeline and wireline; public road crossing agreements; removal of Bear Creek bridge; private road agreement; and stipulations of all parties involved.
Also during the 1:30 p.m. meeting Jan. 6 at Sulphur Springs-Hopkins County Economic Development Corporation offices, NETEX Board will be asked to elect officers for the year, including designating a president, vide president, treasurer and secretary.
Reports compiled by NETEX Treasurer Neal Barker and rail operator Northeast Texas Connector (NETC) also are slated to be presented on Thursday afternoon. In December, Barker reported a balance of $251,033.35 in the NETEX operating account and $51,731.64 in the money market account, and advised auditor Mike Ward had the needed files and an audit spanning a few years was still in progress. Mike Salek of NETC reported the excavator had arrived and was put into service, working in Greenville eastward on Dec. 2, 2021