A high speed chase on I-30 east from Cumby to Sulphur Springs concluded with a 23-year-old Cooper man's arrest Sunday evening, according to arrest reports.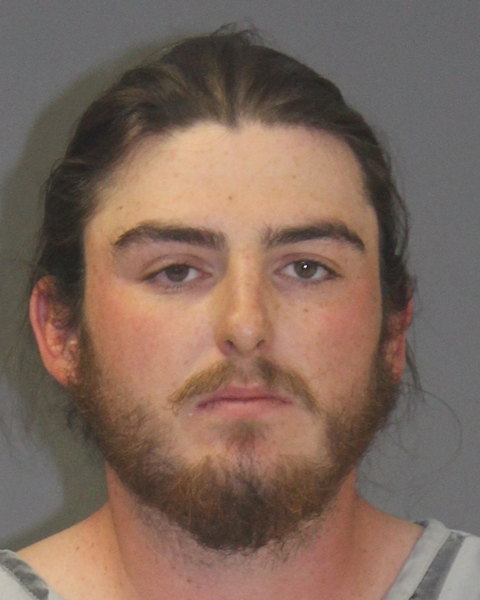 Cumby Police Officer Justin Talley reported seeing a black Toyota Tundra being driven recklessly at a high rate of speed on Interstate 30 east near mile marker 111 at 7:45 p.m. Jan. 16, 2022. The driver also disregarded another motorists' safety by passing an 18-wheeler on the improved shoulder while traveling at a high rate of speed. The truck showed on the CPD officer's in-car Stalker Lidar to be traveling at 105 in a 75 mile per hour speed zone.
Talley reported catching up to the speeding truck near the 114 mile marker, with lights and sirens on his vehicle to signal the vehicle to stop. The pickup driver allegedly abruptly changed from the left to the right lane, then back to the left lane, nearly striking another vehicle in the left lane as he did so, all in what appeared to the policeman to be an attempt to flee from him. The other vehicle moved to the right lane, avoiding the truck and allowing the police vehicle to safely pursue the truck, Talley alleged in arrest reports.
The pickup reportedly exited I-30 east at a high rate of speed, resting on the south frontage road near US Business 67, at the outer edge of Sulphur Springs. Talley conducted a felony stop and detained the driver, identified in arrest reports as Dylan Toon, at 7:51 p.m. Jan. 16, 2021, according to arrest reports.
The truck was impounded and the 23-year-old Cooper man was transported to Hopkins County Law Enforcement Center, where he was booked into jail for evading arrest or detention with a vehicle and reckless driving. He was released Monday, Jan. 17, 2022, on a $5,000 bond on the felony evading arrest charge and $2,000 bond on the reckless driving charge, according to jail reports.