Nearly a pound of suspected marijuana and two baggies of cocaine were reportedly found in a backpack tossed out of the window of a vehicle during a high speed pursuit along I-30 west, according to arrest reports.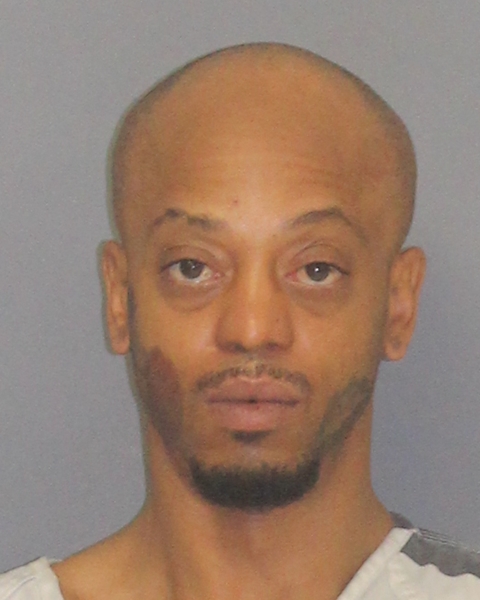 Hopkins County Sheriff's Office Deputy Elijah Fite reported seeing a westbound Lexus ES 300 commit a traffic violation near the 142 mile marker on Interstate 30 west. at 10:34 p.m. Jan. 4, 2022. When Fite tried to stop the vehicle, the driver reportedly continued westward, accelerating to high rates of speed over 100 miles per hour. Fite reported seeing a green backpack thrown out the driver's side window, then fall onto the highway median as the car approached Country Club overpass.
Fite followed the Lexus into Sulphur Springs, where the driver took the 125 exit onto East Industrial Drive, where he then stopped on the shoulder. Fite and Sgt. Tanner Steward, Deputy Josh Davis and Sulphur Springs Police Cpl. Chris Rosamond performed what Fite described in arrest reports as a high risk take-down, and took the driver into custody.
The driver, identified in arrest reports as 40-year-old Menietto Lateet Crawford of Memphis, Tennessee, allegedly admitted to throwing out the backpack, which he claimed had a couple of ounces of marijuana inside of it. Crawford was taken to jail by Sulphur Springs Police Cpl. Chris Rosamond. Deputy Josh Davis accompanied Fite back to the area where the backpack was tossed, retrieved a backpack, which contained a plastic bag with individually packaged bags of suspected marijuana which was later found to weigh 15.591 ounces; the deputies also reported finding three baggies of containing 37.4 grams of a substance which field-tested positive for cocaine.
As a result Crawford was booked into Hopkins County jail after 12 a.m. Jan. 5, 2022, for possession of 4 grams or more but less than 200 grams of a Penalty Group 1/1B controlled substance, evading arrest or detention with a vehicle and tampering with physical evidence (the backpack) and possession of 4 ounces or more but less than 5 pounds of marijuana. He remained in the county jail Wednesday night in lieu of $82,000 bond – $50,000 on the controlled substance charge, $15,000 each on the evading arrest and tampering with evidence charge, and $2,000 on the marijuana charge.
A charge of money laundering in the amount of $30,000 or more but less than $150,000 was added Wednesday night to the list of charges Crawford is accused of, after deputies heard on a recorded jail hone call Crawford advising that money was still in the vehicle he'd been arrested in, Sgt. Scott Davis alleged in arrest reports.
Deputies sought and obtained a search warrant for the Lexus, inside of which they reported finding about $50,000 in US currency. Deputies secured the money, and placed it into a controlled environment, where a K9 officer was deployed. The police dog positively alerted to the odor of illegal narcotics on the money. The cash was photographed, secured and placed into evidence, and Crawford was charged with money laundering, Davis alleged in arrest reports.
---
The Hopkins County Sheriff's Office is located at 298 Rosemont St., Sulphur Springs, TX 75482. Non-emergency calls can be made to (903) 438-4040.