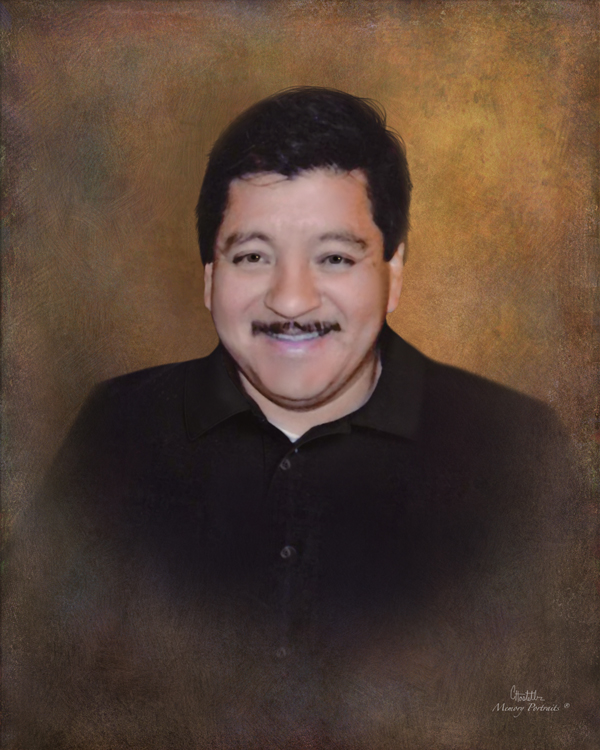 Francisco Javier Contreras, 54, of Sulphur Springs, Texas, passed away on January 4, 2022, at Dallas Medical City. His battle with serious medical issues in recent years showed his courage in facing life's challenges with a smile. Despite his pain, Frank stayed strong until the end.
Frank was born to parents Ricardo and Maria Lourdes Contreras on October 15, 1967, in Leon Guanajuato, Mexico. He lived most of his childhood in North Hopkins, where he attended school until his junior year of high school. Later, Frank moved to Sulphur Springs, where he lived the remainder of his life. He graduated from Sulphur Springs High School in 1987.
Frank met the love of his life, Carmen, at a church social. It was truly love at first sight. They were married on December 21, 1991, and were with each other through all of life's ups and downs for 30 years. Together, they had three children: Tiffani Lopez, 29, who is married to Alejandro Lopez, 29; Frank Jr., 23; and Natalie, 22. Frank would have been expecting his first grandbabies in February 2022.
As a young teenager, he worked as a dairy hand for Freddy Chamness and Andy Crouch. He would later work at Furr's Cafeteria for five years. After Furr's, he went to work and managed TaMolly's in Sulphur Springs, which is now known as Juan Pablo's, and TaMolly's in Greenville. He worked for the TaMolly's Mexican Restaurant Cooperation for over 25 years. He loved his job and dedicated most of his life to the restaurant business until 2018.
Frank was known for his love of cooking, especially grilling. He was always the "Grill Master" at all the family events and holidays. Above all else he loved spending time with his family the most. Frank enjoyed watching his favorite teams the Dallas Cowboys and Dallas Mavericks play. Frank was a man of few words, but his actions spoke volumes. He was loved by all and will be greatly missed by all his family and friends.
Frank went by Pancho Villa, Frankie and Big F. He was predeceased by Jose Guadalupe Contreras.
The funeral service will be held at St. James Catholic Church, 297 Texas Street, on Monday, January 10, 2022, at 10 a.m. Visitation will be Sunday from 5 to 7 p.m., followed by a Rosary from 7 to 8 p.m. at West Oaks Funeral Home, 500 Hillcrest Dr., Sulphur Springs, TX 75482. The family will be there to welcome friends and family.
Arrangements are under the direction of West Oaks Funeral Home.
---