AgriLife Extension Also Offering Feb. 19 Marriage Education Workshop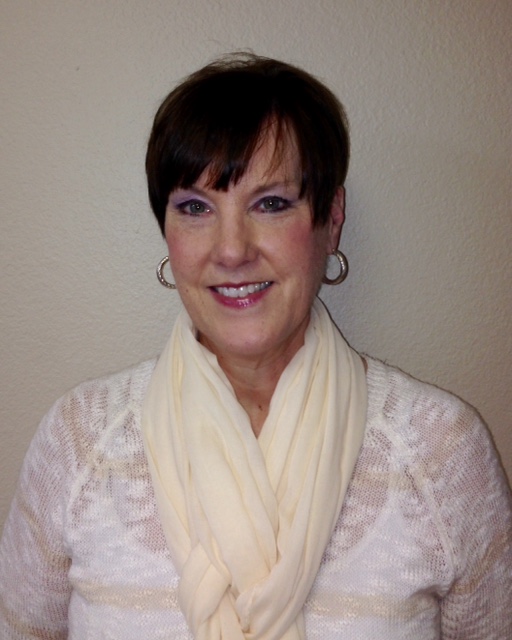 By Johanna Hicks, Family & Community Health Extension Agent,

[email protected]
Texas A&M AgriLife Extension provides great opportunities in the areas of Family & Community Health, Agriculture & Natural Resources, 4-H & Youth Development, and Community Development. One of the banner programs offered by Extension is diabetes education. Keep reading for more information.

Do Well, Be Well with Diabetes
Diabetes is an ever-growing challenge in Hopkins County and across the country. "Do Well, Be Well with Diabetes" (DWBW) is a research-based, evidence-based five session series covering topics such as: Getting Started – How Food Affects your Blood Glucose; Understanding Carbohydrates; Improving Blood Glucose Control with Physical Activity; Medications; Celebrating Blood Glucose Control and Avoiding Complications. Targeted toward individuals with type 2 diabetes, the series will provide practical, easy-to-understand information on diabetes management. The series does not take the place of a doctor's visit, but is designed to help clarify information you might have received about the disease.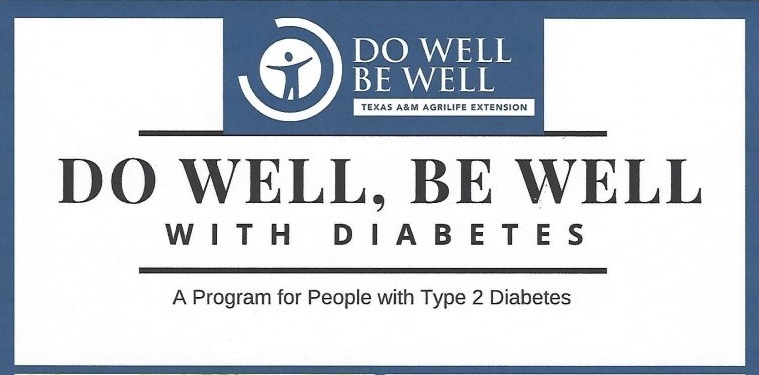 Experts in the field will contribute to teaching the sessions. Recipes and taste sampling will be provided with each session. Participants will receive a notebook with copies of the power points, handouts, and other supplemental materials. Take note of the details, especially the time as it has changed from 6 p.m. to 1:30 p.m. so as not to conflict with the Chamber of Commerce Membership Banquet on Feb. 17. Call the Extension Office if you would like to participate.
Dates: February 14, 17, 21, 24, and 28 (Mondays and Thursdays)
Location: Hopkins County Texas A&M AgriLife Extension Office, 1200 West Houston St., Sulphur Springs
Time: 1:30 p.m.
Cost: $20 – covers materials, sampling, and door prizes
Call: 903-885-3443 to sign up. Please give your name, address (or e-mail address), and phone number. A registration form will be sent.
Family members are welcome to attend as well at no charge. Please call if you have questions.
Twogether in Texas
At the heart of a strong community are strong families. At the heart of strong families are strong marriages. We often see the strong bond between grandparent and grandchild, or between aunts and uncles with their nieces and nephews. Those are special bonds, indeed, but the marriage is the only relationship that begins with a vow.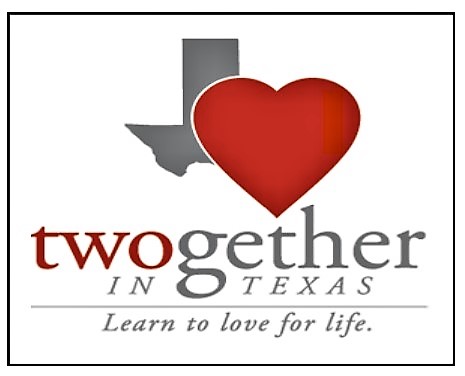 Twogether in Texas marriage education workshop is not counseling. It is designed to equip couples with the tools to form a stronger relationship. Sign up is now taking place. Details below:
When: Saturday, February 19
Time: 8:30 a.m. to 3 p.m.
Location: Hopkins County Extension Office, 1200 West Houston St., Sulphur Springs
Cost: none
Call: 903-885-3443 to sign up.
Topics include: Marriage Expectations, Communication, Conflict Resolution, Money Management, and Goal Setting. At the conclusion of the workshop, couples will be given a certificate to save $60 upon applying for a marriage license at their county clerk's office. The certificate is good for one year, so even couples who are not planning to wed until later in the year can still reap the benefit of the savings.
Closing Thought
Fairness is not an attitude. It's a professional skill that must be developed and exercised. – Brit Hume
---
Contact Johanna Hicks, B.S., M.Ed., Texas A&M AgriLife Extension Family & Community Health Agent for Hopkins County at P.O. Box 518, 1200-B West Houston St., Sulphur Springs, TX 75483; 903-885-3443; or [email protected]