By Butch Burney, Hopkins County Chamber of Commerce President/CEO
Immerse yourself in your digital advertising options at the Chamber's next Lunch and Learn.

April Bliss, founder of Bliss Digital Innovations, will present the Chamber's quarterly Lunch and Learn, providing small businesses with useful, timely information about digital advertising options beyond Pay-Per-Click.  You'll learn about Retargeting, Targeted Display, Behavioral Targeting, Keyword Targeting, Native Ads, Mobile Conquesting, Social Mirror, Facebook, Instagram, Amazon Targeting, LinkedIn, Household IP Targeting, Video Ads (OTT, Pre-roll), Search Engine Optimization and Reputation Management.
The seminar will be from 11:30 a.m. to 1 p.m. Tuesday, Jan. 25, at Clarion Pointe. Chamber members can get the seminar with lunch provided for $15. For non-chamber members, it's $20 per person. Contact the Chamber at 903-885-6515 or [email protected] to register.
Chamber Banquet
The 95th Annual Hopkins County Chamber of Commerce Membership Banquet will go back to the future with a 1980s themed dinner on Thursday, Feb. 17, at the Hopkins County Regional Civic Center.
There will be awards, music, food and fun at the annual banquet. Social networking and a cocktail hour begins at 6 p.m., with food service at 6:30, and awards beginning at 7 p.m.
You can reserve your seat for $30 per person or get a table for 10 for $500. The tables include preferential seating and name displays.
Nominations are still being accepted for Caregiver of the Year. That award, plus Citizens of the Year, Small and Large Businesses of the Year, Woman of the Year and others, will be announced at the Chamber's membership banquet on Thursday, Feb. 17.
Nominations can be sent to [email protected] or mailed to the following address:
Caregiver of the Year — The Pilot Club — P.O. Box 131, Sulphur Springs, TX 75483.
Chamber Directory
Work is continuing on the 2022 Hopkins County Chamber of Commerce Directory. We distribute over 7,000 of these directories to visitors, relocation hopefuls, and even hometown heroes who are interested in learning more about our local businesses. They include historical information as well all things to the see and do in Hopkins County. The best part is, they include an alphabetical and categorical listing of your business. LeeAnn Peugh, with Echo Publishing, will be contacting you to see if you are interested in placing an ad in the directory.
The rates are affordable, and one of the best ways to represent your business. I hope you will consider this a wise investment with over 7,000 opportunities for business exposure. You may also contact the Chamber, and I will pass your information along to her.
Ribbon Cuttings
Buddy Home Furnishings will have a ribbon cutting at noon on Friday, Jan. 14, at its new home, 1147 South Broadway St. Please join us for this event.
Lonestar Response Team will host a ribbon cutting at the Chamber office, 110 Main St., at noon on Tuesday, Jan. 18. Please welcome them to the community.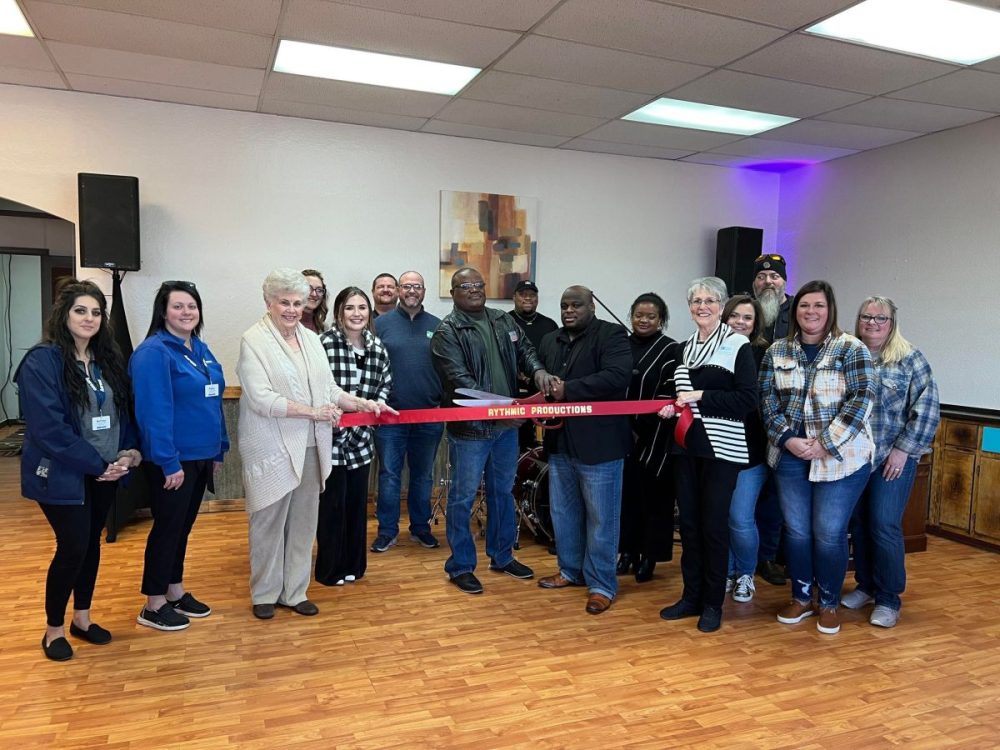 Rythmic Productions Music Company hosted a grand opening and ribbon cutting on Friday, Jan. 7, at 1217 South Broadway, Suite Q. Owner Calvin Hickerson, his father and brother provided a brief jazz performance as part of the open house.
Business of the Week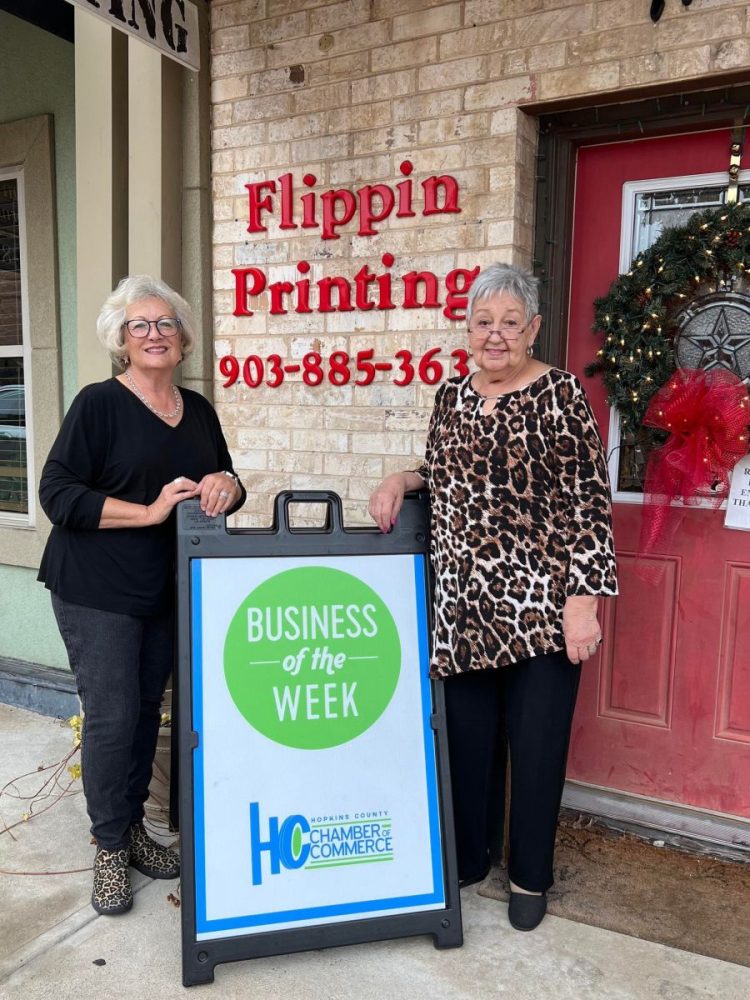 The Hopkins County Chamber of Commerce is highlighting a member of the Chamber each week. Please join me in congratulating our Business of the Week for Jan. 12, Flippin Printing. You can read biographical stories at the Hopkins County Chamber of Commerce's Facebook page and Instagram page.
Main Street Theatre
Main Street Theatre will have its grand re-opening on Jan. 14 and 15 with the duo Brad Davis and Joel Weaver. Doors open at 6:30 p.m. both days. Go to communityplayersinc.com for tickets.
Nationally Ranked Basketball
Texas A&M-Commerce will host Lubbock Christian University in a basketball double-header on Thursday, Jan. 13, in which all four teams are nationally ranked. The women's game, featuring No. 3 A&M-Commerce hosting No. 1 LCU, begins at 5:30 p.m. The men's game, with the No. 21 Lions hosting the No. 1-ranked LCU, tips off at 7:30 p.m. For tickets, go to LionAthletics.com/tickets or call 903-468-8756.