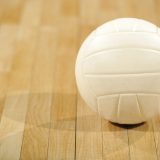 Senior Brooklynn Burnside, a four-year member of the Lady Cats varsity volleyball team, signed a letter of intent Friday, Jan. 28 to play on at the next level at Cisco College.
Burnside is the daughter of Gohn and Tammy Burnside.
The Lady Cats senior made the trip out west to Cisco on December 1, 2021, when she also met the coaching staff.
Burnside said she thought Cisco College was the right fit for her thanks to the small town feel, something the senior is accustomed to.
The four-year member of Lady Cats varsity volleyball said that Cisco just felt like home.
"I really wanted to play on [in college]," Burnside said. The senior added that she did not want to stop playing after high school had concluded for her.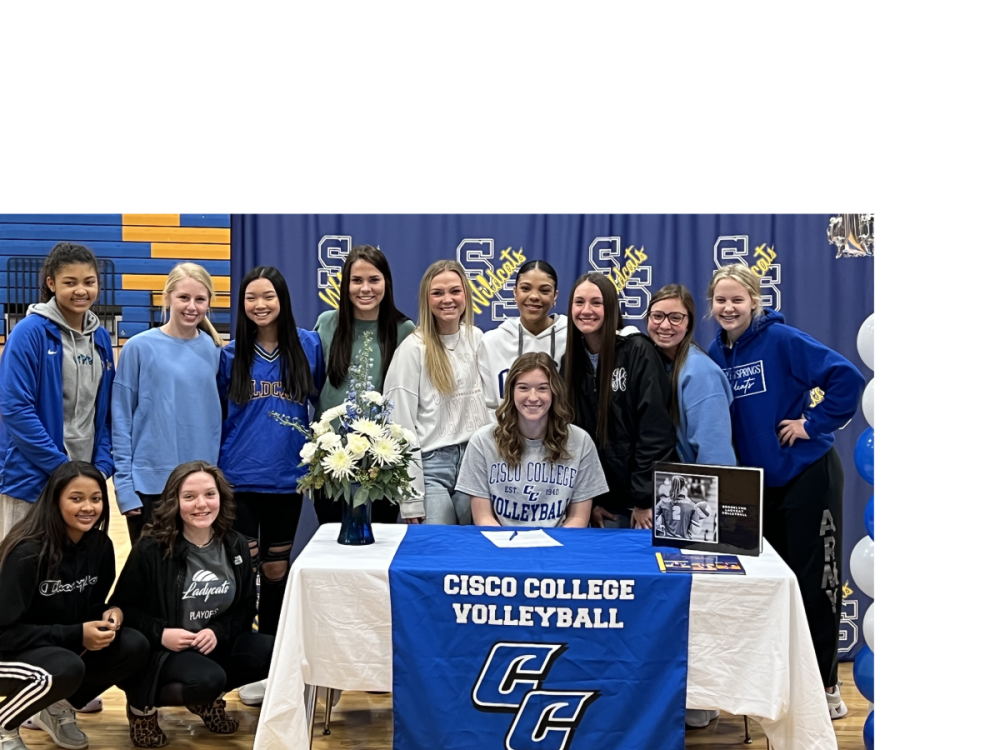 While the senior's major in college is currently undecided, the Cisco signee said she wants to major in dietetics.
Lady Cats varsity volleyball coach Bailey Dorner, who coached Burnside for three of her four years on varsity said she has been impressed by how much growth the senior has shown over three years.
Coach Dorner said she's seen growth from Burnside "Not just as a player, but just her confidence level [in herself]."
The Lady Cats coach said as a sophomore the Cisco signee was talented, but unsure at times.
"The main thing [I've seen her grow] aside from her skills just growing is her confidence in herself and her confidence in her teammates," Coach Dorner said. "She just loves the game," the Lady Cats coach said.
Her love of the game and the dedication she demonstrated both during matches and between them in practice allowed Burnside to get an offer to play on in college at Cisco.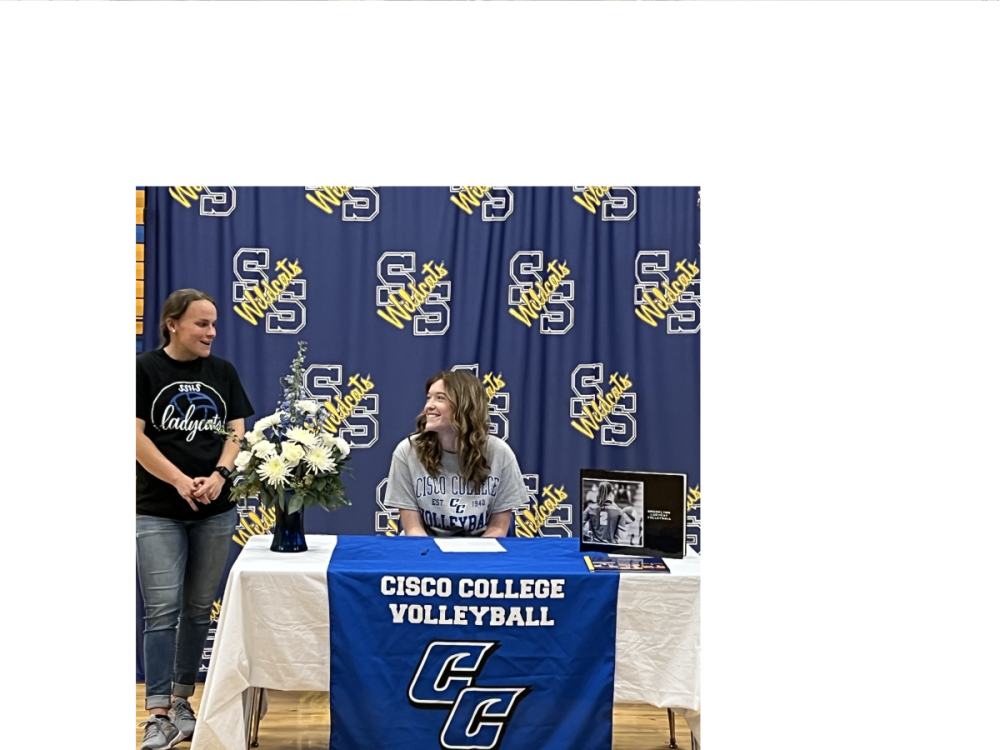 ---
KSST is proud to be the official Wildcat and Lady Cat Station. We broadcast Sulphur Springs ISD games year round live on radio. When allowed, we also broadcast games via our YouTube channel.