A 58-year-old Winnsboro man was arrested on a felony evading arrest charge Friday night, following a foot pursuit into the woods off FM 900, according to arrest reports.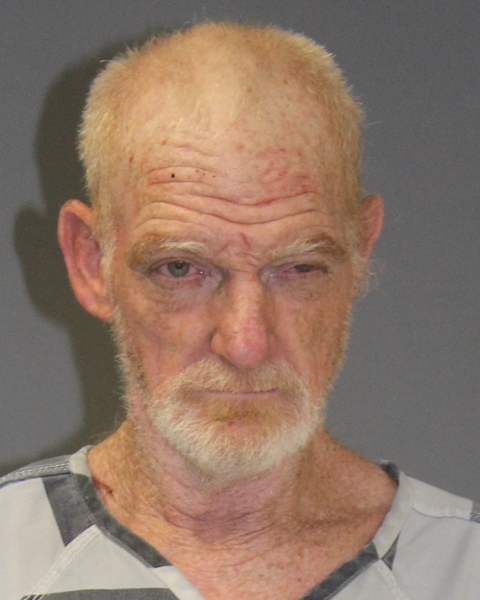 Texas Department of Public Safety Trooper Warren Williamson was checking the area of FM 900 at FM 3192 for a vehicle reportedly involved in two separate hit and run crashes in the area of FM 900 and State Highway 37 in Franklin County around 8:50 p.m. Dec. 17, 2021. The Highway patrol trooper reported seeing what appeared to be the suspect vehicle traveling south on FM 900, approaching FM 3192. The red Dodge Ram pickup reportedly had a defective driver's side headlight, which wasn't working.
As Williamson attempted to conduct a traffic stop, the truck left the road and stopped in the wood line on the right side of the road. The driver allegedly exited the pickup and began running southeast into the woods. Williamson reported running after the man, identifying himself multiple times as a state police officer. The man, however, continued to evade the trooper, running through the woods, the trooper noted in arrest reports. After a short foot pursuit, the man was taken into custody for evading arrest or detention without further incident; the truck was towed from the location, according to arrest reports.
The man in custody was transported to jail. A criminal history check showed Bryan Keith Burns to have a prior arrest and conviction for evading arrest in Tarrant County on July 19, 1996, resulting in the charge being enhanced to a felony charge, according to arrest and jail reports.
The 58-year-old Winnsboro man remained in Hopkins County jail late Saturday morning, Dec. 18, 2021. Bond on the felony evading arrest charge was set at $20,000, according to jail reports.
If you have an emergency, dial 9-1-1
The Hopkins County Sheriff's Office is located at 298 Rosemont Sulphur Springs, TX 75482. You can reach them for non-emergency matters at (903) 438-4040.