Everyone is invited to be blessed by the music of The Erwins, a sibling group of gospel singers with a deep family heritage in evangelism. The concert will begin at 6:30pm. There will be a free will offering. The location is CR 3610 at Sulphur Bluff, Texas. The church phone # is 903-945-3436.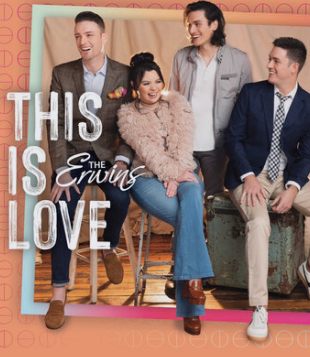 "Singing is all we know and all we want to do. It's our life and our joy to serve the Lord with the voices He has given us. We will gladly go through any door He chooses to open, no matter how big or small. We know the Lord doesn't need us, but He chooses to use us, and for that we are thankful."
Keith Erwin, Lead
There is something captivating about the blending and swelling of sibling harmony. When that is combined with pure talent and a servant's heart for people, you have the incomparable ministry of The Erwins.
The Erwins started singing as soon as they were each able to talk. Appearing at over 270 dates a year with their father, who has been in full-time evangelism for 44 years, they have been traveling full-time their entire life singing in concerts, revivals, and conferences all across the country.
Three of the four siblings, Keith, Kody, and Kris performed as a trio until 2013, when the group announced that their little sister, Katie, would be joining the group full-time on stage officially making them a Mixed Group.
It is with prayer, determination, and focus that The Erwins are blazing new trails in Southern Gospel, proving to their industry peers and fans alike, that the future of Southern Gospel music is, in fact, secure with a young group like The Erwins.