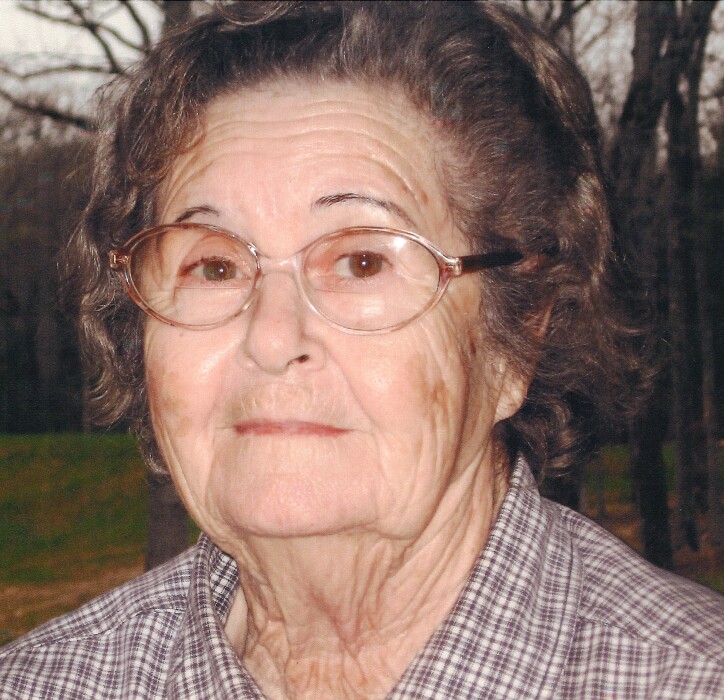 Edna (Sally) Ferrell Williams, 92, passed away on November 30, 2021, at Carriage House Manor in Sulphur Springs, Texas. She was born on March 4, 1929, in Emblem, Texas, the daughter of JC and Ethel Etta Speed Ferrell. At the early age of fourteen, she married Douglas Austin Williams on October 20, 1943. After 58 years of marriage, he preceded her in death on March 4, 2002. The family will receive friends at a visitation to take place on Friday, December 3, 2021, from 10 to 11a.m. at Commerce Funeral Home. A graveside service will immediately follow at Emblem Cemetery in Sulphur Springs, with Chad Ferrell officiating.
Sally loved genealogy and never met a stranger. She always wanted to know you, who you were related to, where you were from and anything else she could learn. She constantly asked the staff at Carriage House their names, where they lived, and anything else she could get them to answer! She made a ton of friends while selling Avon for over twenty years. She would travel fifty miles to deliver a $20 order because she might meet someone new. If anyone wanted to know what was happening in Emblem, they just called her and if she didn't know, she would find out soon. Sally loved to travel and traveled throughout many states looking for family relations and family history with her aunts, Nola Erion and Jessie Price.
Sally is survived by her children: daughter, Marna Martinez and husband, Johnny, of Sulphur Springs, sons, Mickey Williams and wife, Janice, of Cooper, Rickey Williams and wife, Laura, of Sulphur Springs, and Danny (Willie) Williams and wife, Patty, of Sulphur Springs. She was the proud grandmother of 14 grandchildren, great-grandmother of 29 children and great-great-grandmother to 16 children! She is also survived by her brother, Jerry C Ferrell, and wife, Betty, of Sulphur Springs; and sister-in-law, Melba Sue Shay of Sulphur Springs, along with many nieces, nephews, cousins, and a host of friends.
Sally was preceded in death by her husband, Douglas; her parents, JC, and Ethel Ferrell; and two sisters, Helen Gertrude Mobley, and Betty Sue McDonald.
The family wishes to thank the staff at Carriage House Manor and Choice One Hospice for the dedication and love they gave toward their mother, Sally.
Services are under the direction of Commerce Funeral Home and Cremation Service.
---