Driver Who Fled Has Yet To Be Apprehended
The driver who managed to get away from Hopkins County Sheriff's Office deputies during an early morning traffic stop and Monday morning chase has yet to be located Tuesday afternoon. The 32-year-old passenger apprehended after a brief foot chase Dec. 27 remained in Hopkins County jail Tuesday evening in lieu of $225,000 bond.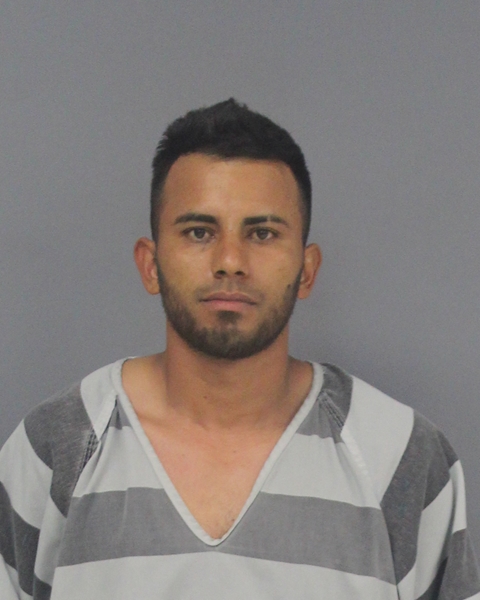 According to arrest and sheriff's reports, HCSO Deputies Elijah Fite and Josh Davis initiated a traffic stop on a silver four-door car at 12:54 a.m. Dec. 27, 2021, for a defective license plate light. The driver reportedly continued for about a mile before exiting I-30 and stopping on U.S. Highway 67 near Brashear. When the deputies asked the driver to exit the vehicle, the driver allegedly threw the vehicle in drive and drove off, traveling a short distance before pulling over.
The driver and his passenger, identified in arrest reports as Aleman Sandoval, then immediately jumped out of the vehicle and took off running, according to sheriff's reports. After a brief foot pursuit, the deputies were able to take Aleman-Sandoval into custody.
A search of the area by local law enforcement officers was launched. A Texas Department of Public Safety helicopter scanned the area and Texas Department of Criminal Justice dogs were reported to have been called in and searched the area later Monday morning.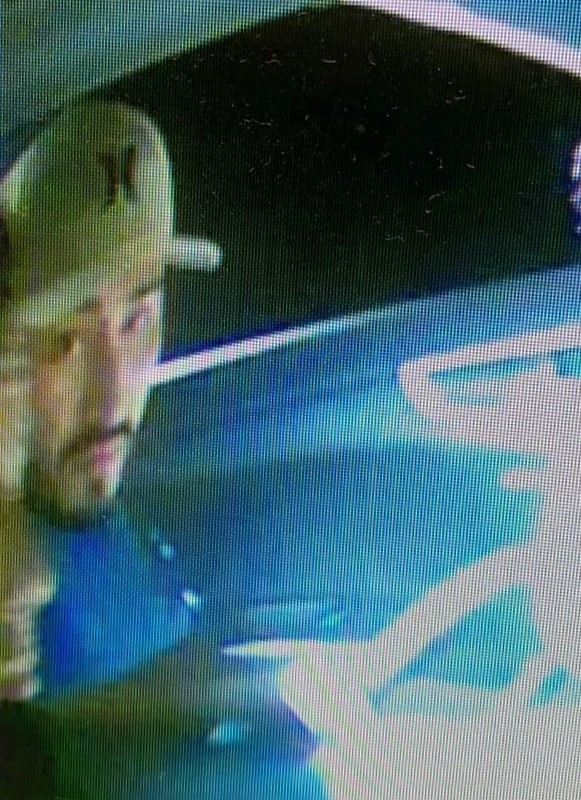 The search was unsuccessful. The driver was reportedly last seen early Dec. 27, 2021, wearing a blue long sleeved shirt, blue jeans and a white mesh hat with a gray bill. The sheriff's office released two photos (see above) of the suspect reported to have been driving the vehicle. Anyone who sees the suspect who was still at-large late Monday morning is instructed not to approach the man, but to call 911.
During an inventory of the vehicle prior the pair abandoned at the roadside, prior to the vehicle being towed to the sheriff's office, deputies reported finding 5 Ziploc type bags that combined had a total weight of 5.052 kilograms. The substance in one of the bags field-tested positive as meth.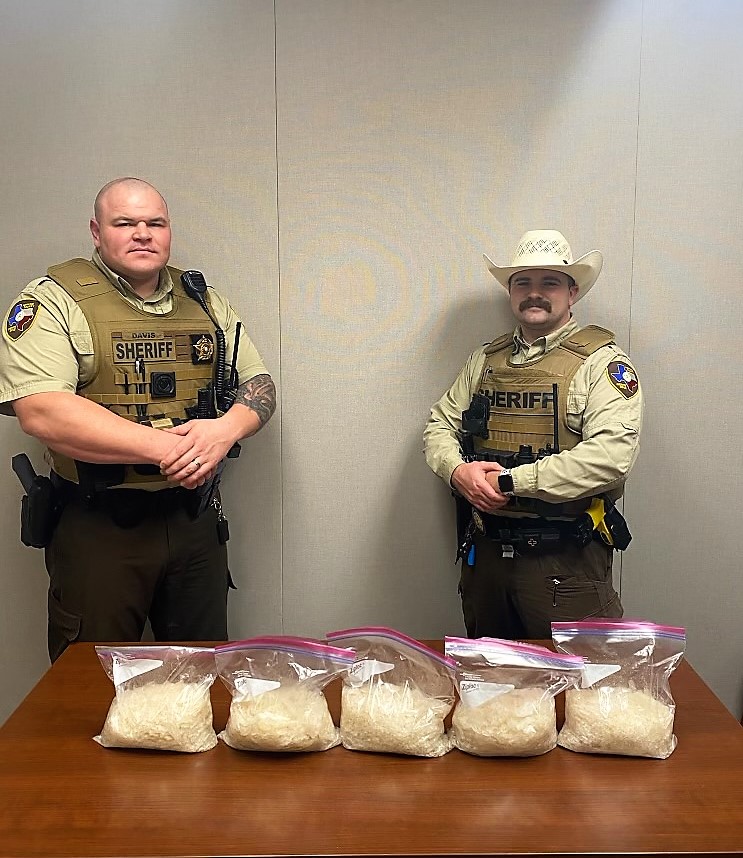 As a result, the deputies transported the passenger, identified in arrest reports as 32-year-old Jose Aleman-Sandoval, to the county jail, where he was booked for manufacture or delivery of more than 400 grams of a Penalty Group 1 controlled substance and evading arrest or detention.
Aleman-Sandoval, who jail reports show is known by the alias Cristian Mejia, remained in Hopkins County jail Tuesday evening, Dec. 28, 2021. His bonds totaled $225,000: $200,000 on the manufacture or delivery charge and $25,000 on the evading arrest charge.
HCSO officials anticipate seeking warrants to file charges at-large on the elusive driver of the vehicle who ran from deputies Monday morning.
---
The Hopkins County Sheriff's Office is located at 298 Rosemont St., Sulphur Springs, TX 75482. Non-emergency calls can be made to (903) 438-4040.