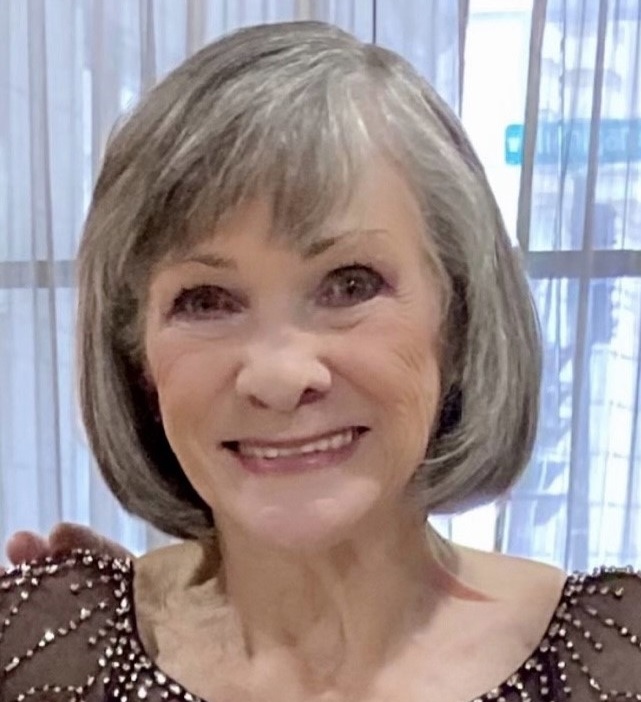 Mrs. Dianne Gayle Babin passed away on December 8, 2021, at CHRISTUS Mother Frances Hospital in Sulphur Springs.
Dianne was born on March 21, 1943, in Chicago, IL, to Orville Scott and Dorothy Louise (Starkes) Webb. She married Ernest Babin on July 4, 1993, in Katy, Texas. Dianne had several jobs before she retired as a technical assistant with various oil companies. She enjoyed bowling and was an excellent seamstress who made keepsake quilts.
She is survived by her daughters, LaVonne Louise Kosmen and husband, Dave, of Antioch, IL, and Rebecca Ann Nietert and husband Scott of Murphy, Texas; son, Steven Douglas Gill and wife, Sandy, of Johnsburg, IL; step-daughter, Ashley Babin Wilson and husband, Gary, of Sugar Land, Texas; grandchildren, Michelle Rigali and husband Josh, David Kosmen and wife Jennifer, Alexandra Kosmen, Elizabeth Nietert, Jacob Nietert, Brandon Mullen, Samantha Mullen and Laura Mullen, Caden Gill, Travis Gill, Brynlee Gill, Rylan Gill, Tyler Wilson, and Foster Wilson; great-grandchildren, Olivia Rigali and Penelope Rigali; and siblings, Joyce Kelly, Gloria Schlesser and Peggy Thompson.
Dianne was cherished by her family and will be missed. Memorial service for Dianne Babin, age 78 of Emory, Texas, will be held at a later date. Those wishing to attend the service can contact Murray-Orwosky Funeral Home for Ernest Babin's contact information.
Dianne was preceded in death by her parents Orville and Louise Webb, of Eugene, OR; daughter, Sharon Gayle Matheis of Houston, Texas; and her brother, Gary Scott Webb of Elgin, IL.
Arrangements under the direction of Murray-Orwosky Funeral Home.
The online register can be signed at www.murrayorwosky.com
---