September 2, 1939 – December 12, 2021 (age 82)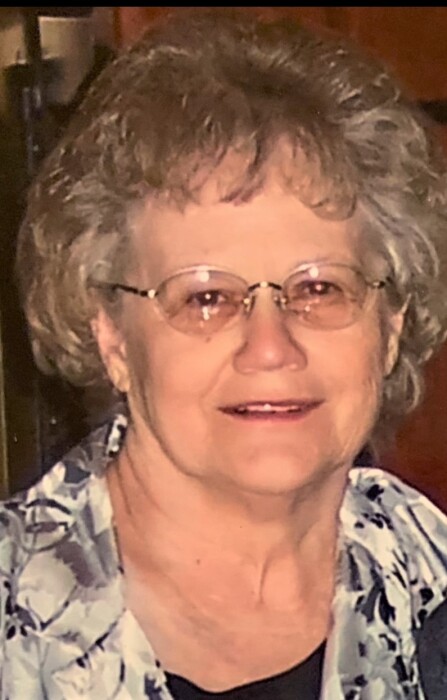 Lilly Faye Wafford, age 82, of Mount Vernon, Texas passed away on Sunday, December 12, 2021, at her home surrounded by her family.
There will be a come and go visitation on Tuesday, December 14, 2021, at Sam B. Harvey Funeral Home from 1 to 6 p.m. that is open to the public public and everyone is welcome, but the family will not be in attendance. Graveside services will be on Wednesday, December 15, 2021, at 11 a.m. at the Mt. Vernon City Cemetery (the public is welcome) with Pastor Gerald Hood officiating. Pallbearers will be Aaron Wafford, Nathan Wafford, Jonathan Wafford, Landon Wafford, Carson Wafford, Bradon Wafford. Honorary Pallbearers will be Ray Green, Shaun Suttles and Travis Lake.
Lilly was born on September 2, 1939, in Jal, New Mexico to Eugene Willard and Tennie Elizabeth (Van Zandt) Woods. She married W.D. Wafford on December 20, 1957, and worked beside him for many years. They worked a dairy farm and owned Mt. Vernon Tire shop where Lilly ran the front counter and loved visiting to all the customers that were all friends to her. She babysat many years and those she watched still have fond memories of their time at her home. She worked the elections and always made the events a fun time. Those that spoke of Lilly said she was an angel and a precious lady that will not be forgotten. She loved her family and loved being Nanoo to her grandchildren.
She was preceded in death by her parents; her husband of 62 years, W.D. Wafford; son, Gary Wafford; brother, Joe Woods, Eugene Woods Jr., and Lewis Lynn Woods; and sister, Ione Nall.
Lilly is survived by her sons and their spouses, Mike and Patti Wafford, Steve and Connie Wafford, Randy and Amy Wafford, all of Mt. Vernon, Texas; Grandchildren, Ashley (Shaun) Suttles of Nacogdoches, Texas, Aaron (Erin) Wafford of Texarkana, Texas, Olivia (Ray) Green of Mt. Vernon, Texas, Alexandra Wafford of Mt. Vernon, Texas, Nathan (Lacie) Wafford of Mt. Vernon, Texas, Jonathan (Taylor) Wafford of Mt. Vernon, Texas, Abby (Travis) Lake of Neosho, MO, Landon Wafford of Mt. Vernon, Texas, Carson Wafford of Mt. Vernon, Texas, and Bradon of Mt. Vernon, Texas; Great-grandchildren, Avery Suttles, Maitland Suttles, Raegan Wafford and Paisley Grace Wafford; Brother, Fred and Martha Woods, John and Mary Woods; and sister, Tennie Goen.
We want to thank the physicians, nurses, all the staff of Cypress Basin Hospice, all the caregivers, and special caregiver Cleo Crews, for the love and wonderful care that was given to Lilly.
Services entrusted to Sam B. Harvey Funeral Home.
---