May 1, 1945 – November 29, 2021 (age 76)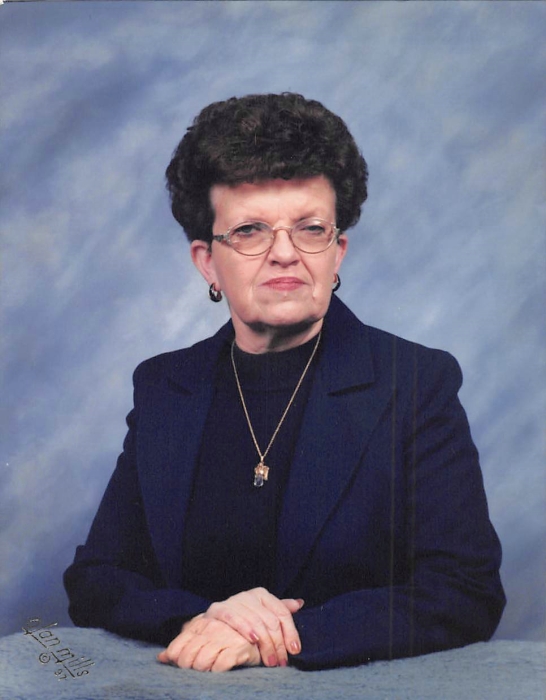 Judith (Judy) Marilyn Tinsley Harris, age 76, of Mount Vernon, Texas, passed away on Monday, November 29, 2021, in Mount Pleasant, Texas.
Visitation will be on Thursday, December 2, 2021, from 5-8- p.m. at Sam. B. Harvey Funeral Home. The funeral service will be on Friday, December 3, 2021, at Sam B. Harvey Funeral Home at 10 a.m. with Pastor Pepper Puryear officiating. Pallbearers will be Cade Hohenberger, Donnie Moore, Cody Rushing, Ronnie Barnard, Jack Rutledge, Kenneth Cupp. Honorary Pallbearers: Wesley Hooper, Emerson Kratz, Bill Rhoades, Dennis Martin, Tommy Keys and Larry Daniel.
Judy was born on May 1, 1945, to Ted and Lurline (Johnson) Tinsley in Franklin County, Texas. In her early years, she lived in the Prairie Grove Community, attending Prairie Grove Baptist Church. The family moved into Mt. Vernon where she graduated from Mt. Vernon High School in 1963. Judy then moved to Dallas, attended business school and lived and worked there for several years. In 1977, she married Billy Don Harris, moving to Corsicana where they lived until his death in 1992. After his death, she returned to Mt. Vernon. She went to work as a cashier at the Brookshire's Grocery Store in February 1995 and worked there until her death. While at Brookshire's, Judy was voted best grocery worker of the year multiple times by the readers of the Mt. Vernon Optic Herald. She loved her customers, treating them as family.
She was a member of the First Baptist Church of Mt. Vernon where she was also a member of the Mission Sunday School Class. Judy was a member of the Franklin County Genealogical Society, loved to shop and read, and was an avid traveler. With her family, she traveled the U.S., including Alaska and Hawaii, Canada, Central America and Europe.
Judy was preceded in death by her husband, Bill Harris; father, Ted Tinsley; and her brother, Jerry Tinsley.
Survivors include her mother, Lurline Tinsley, and sister-in-law, Linda Tinsley, of Mt. Vernon; nephew, Kevin Tinsley and wife Lynne of Wylie; niece, Krista Tinsley of Dallas; nephew, Brian Tinsley and wife Karen of Dallas; great-nieces, Lyric (Michael) Hunter of Richardson, Morgan Tinsley of McKinney and Allison (Matthew) Fuller of Waco; great-nephew, Andrew Tinsley of Houston; Mt. Vernon cousins, Cecil Solomon and Shirley Johnson; and numerous extended family members who will miss her dearly.
Services entrusted to Sam B. Harvey Funeral Home.
---