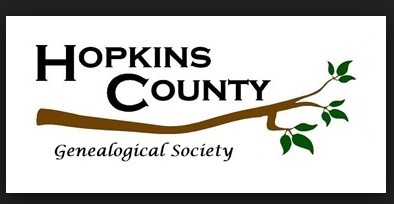 The Hopkins County Genealogical Society's Research Library, located inside the Sulphur Springs Public Library at 611 North Davis Street, operates with a vibrant group of volunteers eager to help the public with their research needs. Due to flooring renovations going on in December along with the holiday closure schedule, the doors to the HCGS Research Library will not be open during the final weeks of December. However, a bright new year awaits those who plan to utilize the Research Library and the knowledge and expertise of Society members. Good News! The Research Library will re-open on Monday January 3, 2022. In a press release from the HCGS, the good news is announced and membership application provided. Also, you can reach out to hcgstx.org for details.
We are happy to announce that the installation of the new carpet in our library is complete. Numerous volunteers donated their time to return the library to its original functioning state. We will wait until Monday, January 3. 2022, as originally planned, to resume our normal hours of operation.
In the meantime, we have attached the 2022 Membership Renewal form to this email, so that you can take care of that before the first of the year. Remember, the password for the "Members Only" section of our website will expire on January 31st and you will need to have renewed your membership for 2022 to be given the new password. We don't want you to miss out on any announcements, events or new data added to the website.
It is our sincere hope everyone has a safe and blessed Christmas! We look forward to seeing everyone after the New Year!