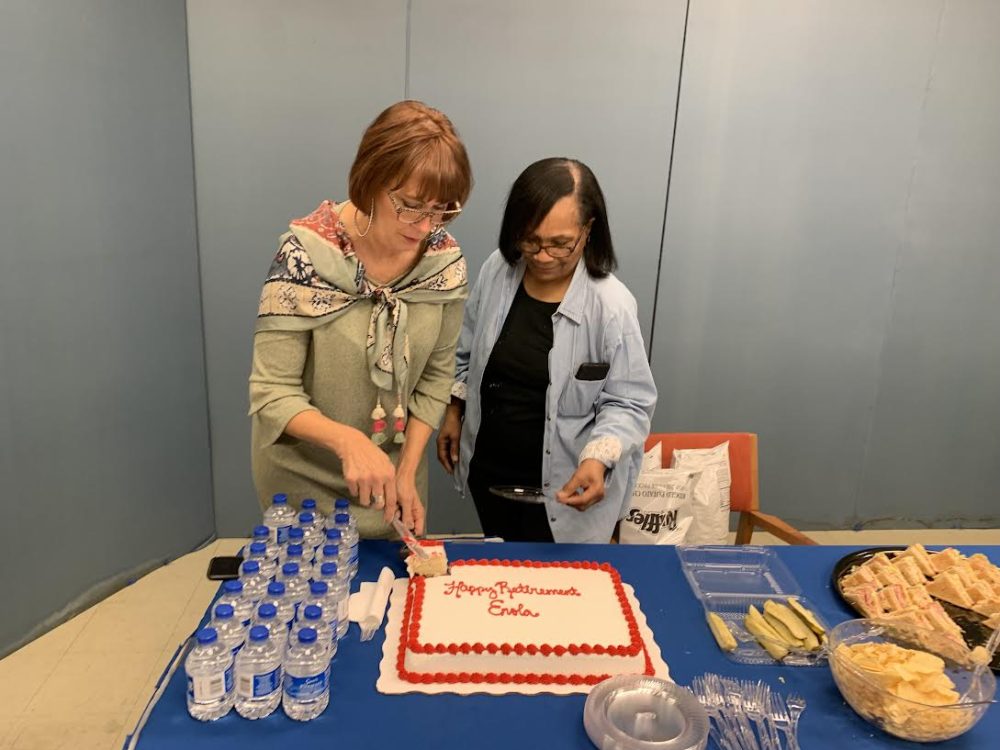 On December 22, 2021, just two days before her last day on the air, KSST owners and staff held a Retirement Reception in Enola Gay Mathews' honor in the KSST Channel 18 TV studio.

Sulphur Springs Mayor John Sellers read a proclamation from Sulphur Springs City Council, recognizing Enola Gay for her long tenure and outstanding performance as a disc jockey at KSST, her notoriety for her love of Western Swing music, her commission as a Yellow Rose of Texas and various local awards for community service.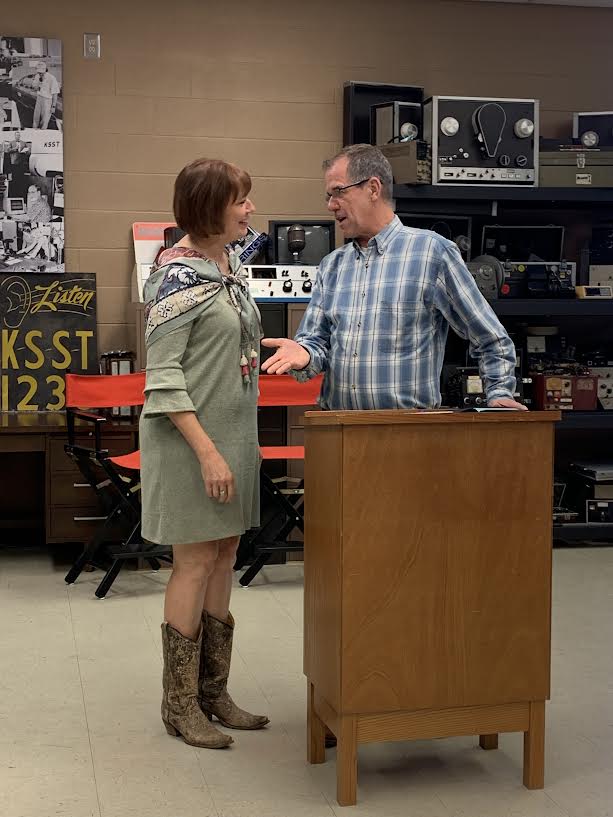 Over a two hour period, many friends drifted in to say "congratulations," enjoy a sandwich plate and slice of cake, and visit awhile with Enola and friends.
Enola Gay was hired in August 1989 and soon became the Good Morning Show host. After 32 1/2 years, she's decided it's time to spend more time with grandchildren and to continue writing, a skill she enjoys and hopes to improve by doing more!
Friends, listeners, business associates and well-wishers dropped in during the 2-hour come and go event.
KSST Station Manager and Owner Chad Young read a heartfelt email submitted by Kelly Grimes, noting Enola's early days at the station, and the way she has become a member of the Bradford family. Kelly and Dwayne Grimes were unable to attend the event, but made sure to express their congratulations.
Chad Young will take over the microphone to continue to inform and entertain KSST listeners on KSST's Good Morning Show beginning next week.
"As we move forward, we will continue to keep our KSST listeners informed in the way they have been accustomed," he said.