By Johanna Hicks, Texas A&M AgriLife Extension, Family & Community Health Agent, Hopkins County,

[email protected]
In the United States, 86% of all health spending is related to chronic conditions – things like diabetes, high blood pressure, high cholesterol, and many others. According to the Centers for Disease Control and Prevention, these costs can be managed and potentially reduced through education and lifestyle modification.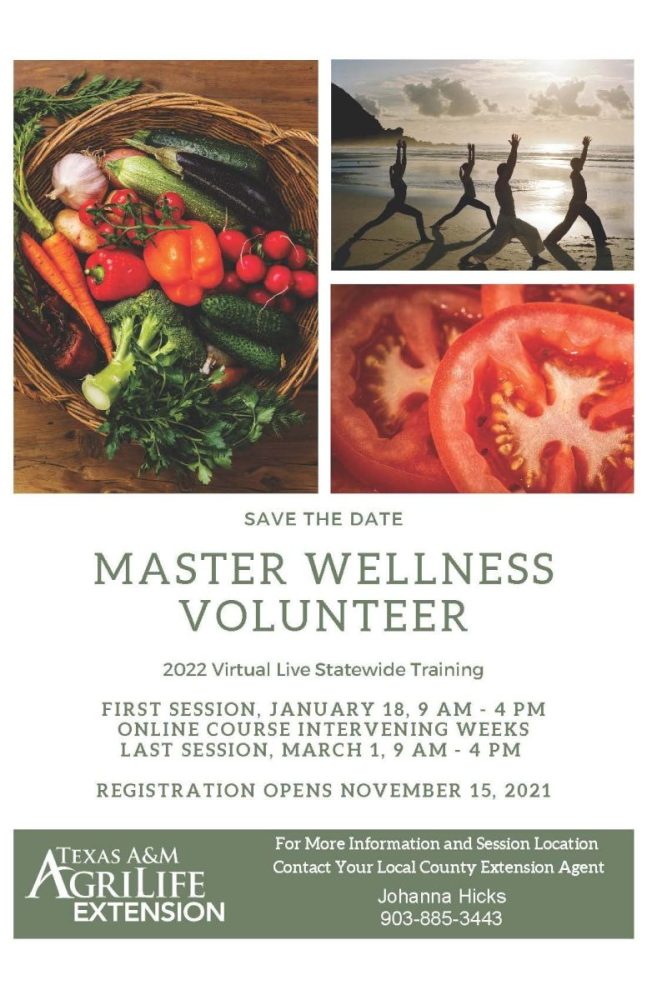 Be part of something BIG!  Texas A&M AgriLife Extension Service in Hopkins County is seeking participants for its Master Wellness Volunteer Program. Master Wellness Volunteers (MWV) undergo 40 hours of training on health, nutrition and food safety and are then empowered to provide outreach and education, helping reduce the burden of chronic conditions in Texans and Texas' communities. Not a health professional? Not a problem! We welcome participation from anyone interested in promoting health and wellness: college students, employees, retirees – anyone!
Opportunities to serve are wide-ranging: giving presentations for local community groups, assisting with healthy cooking demonstrations, participating in health fairs, assisting with 4-H Foods project activities, and much more.  Because each community is different, MWVs work with the County Extension Agent and other stakeholders to identify needs and opportunities to help make a local difference. MWVs come from diverse backgrounds, so they are often able to identify novel topics, audiences, and resources in the area.
In January, Texas A&M AgriLife Extension Service will convene a statewide training for Master Wellness Volunteers … and you don't even have to leave your county. I will host two in-person sessions at the local Hopkins County Extension office. The rest of the training will be conducted online. It's never been easier to give back to your community! 
The first face-to-face session will be Tuesday, Jan. 18, and the final face-to-face session will be Tuesday, March 1. New session topics will be released each week for completion at your own pace. Registration is now open. For more information about the Master Wellness Volunteer Program, visit http://agrilife.org/mwv. Join the elite team already in place in Hopkins County! Contact my office at 903-885-3443 for more information. If you are not from Hopkins County, you can contact your local Extension Office to learn more about what is being offered in your county.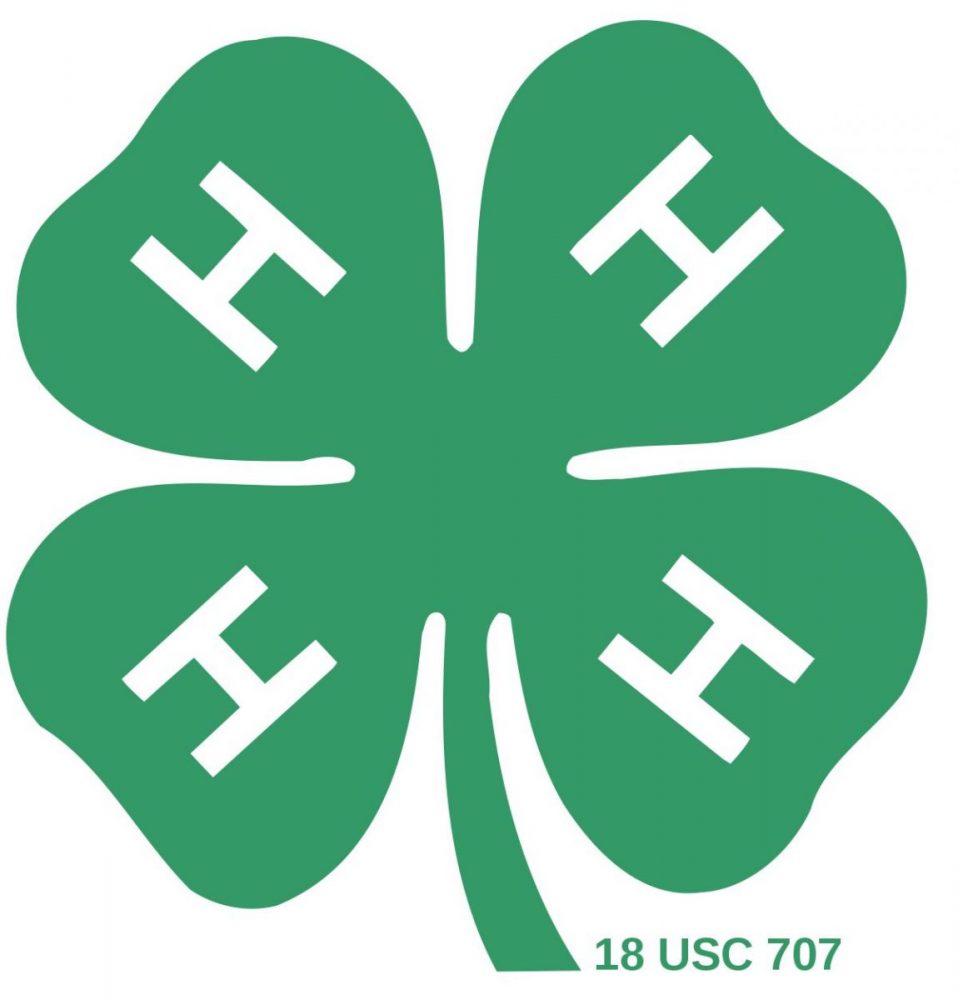 4-H Events
January is full of events for our Hopkins County 4-H members!  A District 4-H leaders' conference will take place on Jan. 8, followed by the Hopkins County 4-H Food Show on Saturday, Jan. 15, 4-H Dairy Judging contest on Jan. 16, and 4-H Sewing Fun Day on Saturday, Jan. 22.  Current 4-H members should check out the November/December 4-H Gazette newsletter for more information. There are some deadlines, so contact our office if you need more information or have questions.
Closing Thought
"Every one of us need to put our own unique spin on things.  Do so boldly and with great joy." – Loretta La Roche
---
Contact Johanna Hicks, B.S., M.Ed., Texas A&M AgriLife Extension Family & Community Health Agent for Hopkins County by mail at P.O. Box 518, Sulphur Springs, TX 75483; at the Hopkins County AgriLife Extension Office, 1200-B West Houston St.; call 903-885-3443; or send an email to: [email protected]