Hopkins County Sheriff's Office deputies seized more than 5 kilos of methamphetamine, arrested on suspect and are still searching for one suspect who ran from deputies during an early morning traffic stop Monday, Dec. 27, 2021.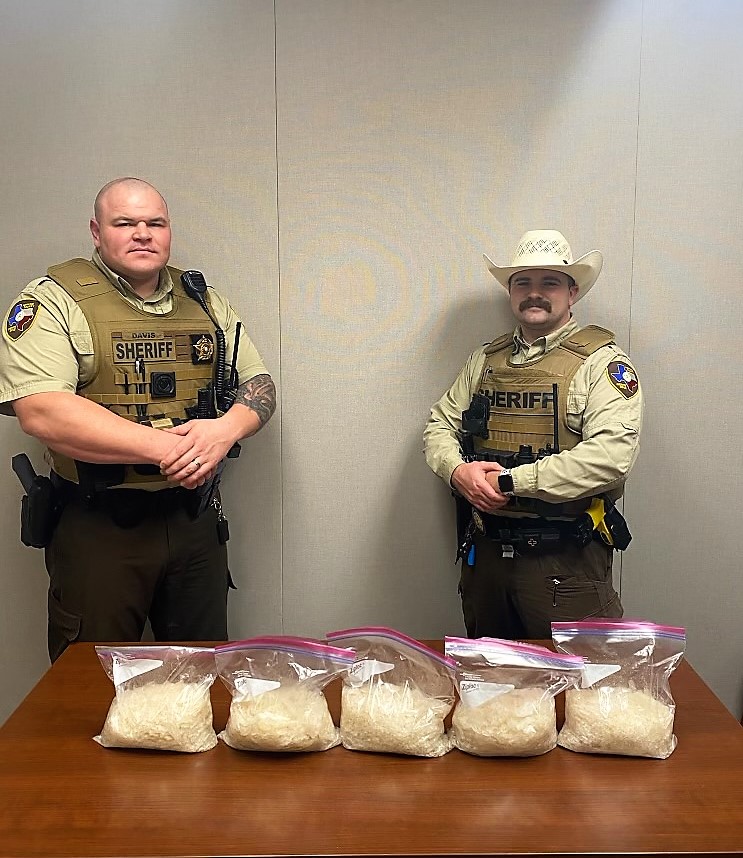 According to Hopkins County Sheriff Lewis Tatum, deputies initiated at traffic stop on a vehicle just before 1 a.m. at the 116 exit on Interstate 30 east near Brashear. When the deputies asked the driver to exit the vehicle, the driver threw the vehicle in drive and took off, traveling for about a mile before pulling over.
The driver and his passenger, then immediately jumped out of the vehicle near U.S. Business 67 and the south Interstate 30 service road and took off running, according to sheriff's reports. A large amount of methamphetamine, reported by the sheriff to be more than 5 kilograms, allegedly located in the vehicle.
The passenger was reportedly caught quickly. A search was launched, but the driver of the vehicle in reportedly remained at large at 10 a.m. Monday.
A Texas Department of Public Safety helicopter scanned the area and Texas Department of Criminal Justice dogs were reported to have been called in and were searching the ground in the area at 7 a.m. Monday.
The suspect was last seen wearing a blue long sleeved shirt, blue jeans and a white mesh hat with a gray bill. The sheriff's office released two photos (see below) of the suspect reported to have been driving the vehicle inside which the deputies found 5 kilos of methamphetamine.
Anyone who sees the suspect who was still at-large late Monday morning is instructed not to approach the man, but to call 911.