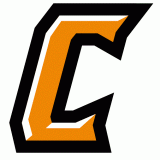 The Commerce Tigers football team received three superlatives and five Tigers made the 5-3A All-District Team selected by the district's head coaches Tuesday.
Senior Ashton Seale was named the District's Utility Player of the Year. Junior Moses Branch was selected as the district's special teams MVP.
Juniors WR Da'Shawn Jackson and LB Kendrick Greer were chosen to the All-District first team.
Two seniors and a junior were the Tigers to make the All-District second team. Seniors OL Noah Howell and DL Henry Serrano, and junior OLB Carlos Aubrey were the Commerce athletes to make the 5-3A All-District second team.
Baumann and sophomore offensive/defensive linemen Cody Jenkins and Jack Nichols were awarded academic All-District.
Jenkins also made the academic All-State second team.
Two players were honorable mentions for academic All-State; Nichols and Baumann.