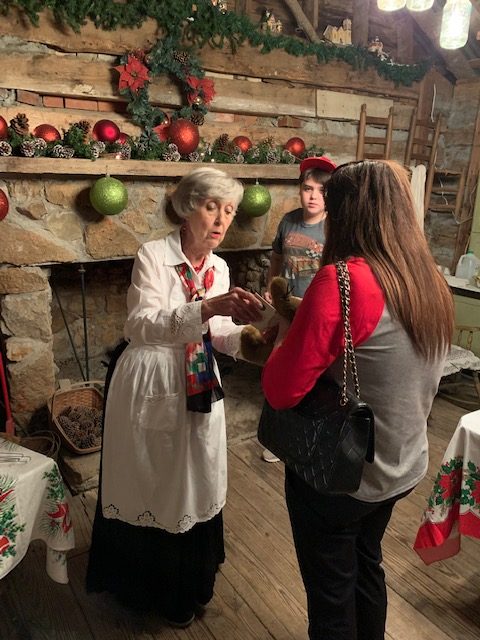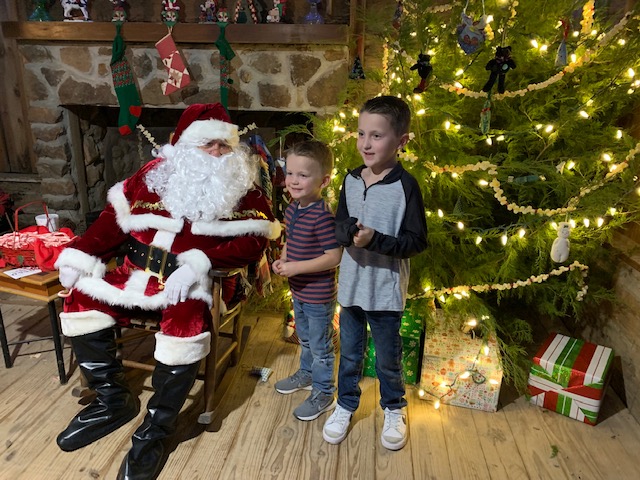 The Hopkins County Historical Society opened the gates to Heritage Park and the doors of the vintage buildings inside to welcome guests during two weekends of the Christmas season 2021. All Society members are volunteers, and they worked like Santa's elves to get the park trimmed out for the celebration! The General Store's "Ornament and Decor Sale" was open, there were Visits with Santa in the Smith-Gregg House, and a musical program offered in the Chapel.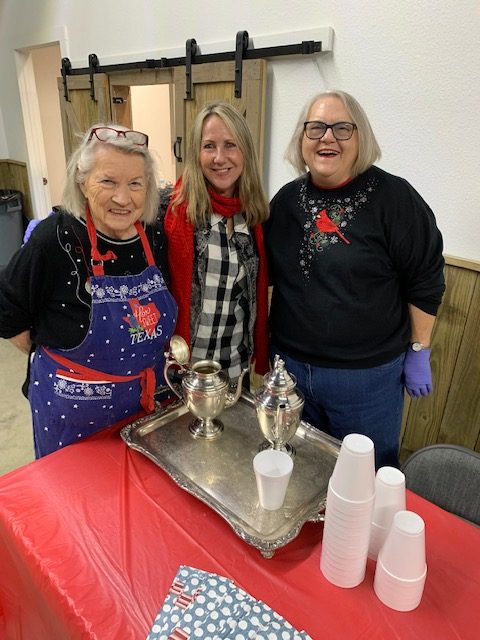 Visitors especially enjoyed the hospitality of free cookies, cider and cocoa in the new multi-use building.
There, a 12-foot Christmas tree was a beautiful sight to behold, as Heritage Park had been blessed with the huge tree as a gift from an anonymous donor.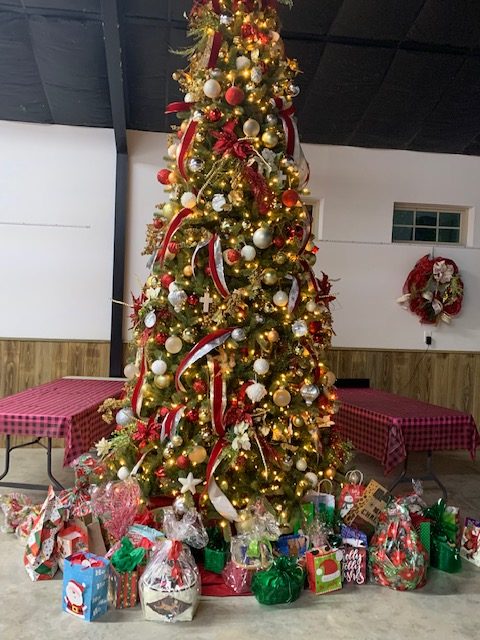 Near the park's front entrance, peanuts and popcorn were offered hot from the warmers for a small fee as a fundraiser, and the 3$ admission per person at the gate also assists the Park with operating expenses. The print shop and the fire station were among other restored buildings that were open during both weekends of Christmas visits as Heritage Park shared an old-fashioned holiday with visitors of all ages. From the entire staff of volunteers, a big, bright Merry Christmas is wished to all, and may your holidays be blessed!