A County Road 1176 altercation between brothers concluded with one shooting the other in the leg Sunday night, according to arrest reports.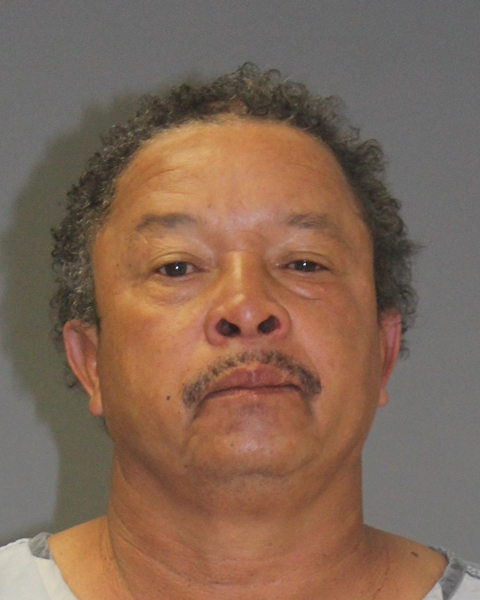 Hopkins County Sheriff's Office communications operators dispatched deputies at 7:19 p.m. Dec. 19, 2021, to what was reported as a shooting on 1176. Sgt. Scott Davis, and Deputies Justin Wilkerson, Isaac Foley, Zach Steward and Thomas Patterson responded.
Upon arrival, the deputies contracted one brother, identified as Samuel James Wright, inside and found the other on his bedroom floor. The second brother was in a pool of blood with what appeared to be a gunshot wound to his left leg. Deputies applied tourniquets to staunch the bleeding until EMS arrived to take over medical care of the injured brother. The injured man was reportedly transported to an area trauma center for treatment.
Meanwhile, the injured man's 59-year-old brother, was detained for further investigation. Samuel James Wright reported a verbal altercation escalated with his brother hitting him in the nose. Wright told deputies he then told his brother he was going to shoot him, retrieved a 12-gauge shotgun from his bedroom, followed his brother down the hall from the living room to the brother's bedroom. He aimed the firearm at his brother, who was sitting on the edge of his bed, and discharged it. Wright said he then hid the shotgun under the living room couch, where he sat waiting until deputies arrived.
Deputies transported Samuel James Wright to the county jail, where he spoke with investigators. He allegedly openly admitted to shooting his brother with the shotgun in the the brother's bedroom. Evidence collected at the CR 1176 residence was consistent with the man's account of the incident.
Consequently, Samuel Wright was booked into Hopkins County jail at 10:50 p.m. Dec. 19, 2021, on a first degree felony aggravated assault of a family or household member with a weapon. Wright, who is also known by the aliases Samuel Lee Perry, Samuel Lee Wright, Adolph P. Walters and Tiger Wright, remained in the county jail Monday morning, Dec. 20, 2021 on the charge.
The Hopkins County Sheriff's Office is located at 298 Rosemont St., Sulphur Springs, TX 75482. Non-emergency calls can be made to (903) 438-4040.