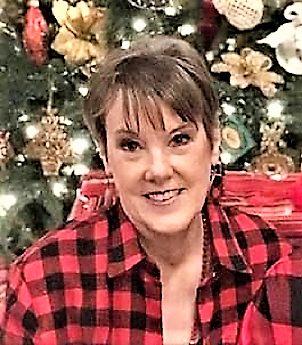 By Johanna Hicks, Extension Agent
Each year, our staff provides summaries of programs that have had an impact in Hopkins County. This is the first in a series of program summaries. Because our youngest son was diagnosed with type 1 diabetes at the age of 2 ½, he has been as my inspiration for helping individuals who have been diagnosed with diabetes – primarily type 2 diabetes. Below is a summary of the relevance, response, and results for the Diabetes and Chronic Disease Management in Hopkins County.

Relevance
The Centers for Disease and Control (CDC) defines chronic diseases as those lasting longer than 1 year resulting in continued medical care or limited daily activities, including type 2 diabetes. Currently, in Texas approximately 2.33 million (11.2%) adults have diabetes with 621,000 (21%) of those being undiagnosed in 2021.
In Hopkins County:
• 10% of the adult population have been diagnosed with diabetes, as compared to 11.2% in Texas and 8.5% in the country
• 35% are reportedly physically inactive
• 31% of the county adult population are obese
Diet related chronic diseases such as type 2 diabetes related to poor nutrition and physical inactivity can be better managed with dietary and self-care management, increased physical activity, and maintaining or achieving a healthy weight.
Education is an integral component in managing the prevalence of diabetes and hypertension in Texas.
"Do Well, Be Well with Diabetes" is an Extension Program designed to reach clientele with research and evidence-based interventions. Unlike other chronic diseases, people with type 2 diabetes can learn to manage their disease by following a healthful eating plan, participating in regular physical activity, and developing skills needed to assist in controlling their blood glucose, rather than medication dependency alone.
"Cooking Well with Diabetes" offers practical dietary and self-care management focusing on healthy cooking alternatives.
Response
• Do Well, Be Well with Diabetes (DWBW) 5- lesson session held virtually in partnership with Fannin, Rockwall, Titus, and Hopkins Counties
• Cooking Well with Diabetes (CWWD) 4-lesson series held face-to-face
• National Diabetes Awareness Month exhibit
• Mass media contributions focusing on chronic disease management
TARGET AUDIENCE
Individuals with type 2 diabetes and their families
PARTNERSHIPS & COLLABORATORS
• Texas Diabetes Council, American Diabetes Association (materials)
• Master Wellness Volunteers (marketing, registration, tray preparations)
• Diabetes educator and pharmacist served as speakers for certain sessions
Six individuals from Hopkins County and one for California completed the Virtual DWBW series with all completed the pre- and post-survey . Twelve attended the CWWD series. Nine completed the pre-and post-surveys.
Results
Do Well, Be Well with Diabetes:
7 of 7 (100%) indicated learning the connection between carbohydrates and blood glucose
7 of 7 (100%) reported increased confidence in achieving 30 minutes of physical activity most days
7 of 7 (100%) learned how to prevent blood glucose from dropping during exercise
6 of 7 (85%) reported gaining confidence in managing diabetes
5 of 7 (71%) reported improved overall health (3 remained the same at "good" or "very good")
5 of 7 (71%) reported increased confidence in spacing carbohydrates throughout the day.
5 of 7 (71%) increased frequency of checking feet (2 remained the same)
Economic impact: $147,197
Cooking Well with Diabetes:
9 of 9 (100%) indicated that the series met or exceeded expectations
8 of 9 (88%) indicated reducing added salt at the table
7 of 9 (77%) now use MyPlate for meal planning
6 of 9 (66%) indicated increasing amount of fiber when cooking
5 of 9 (56%) increased amount of non-starchy vegetable consumption (4 remained unchanged at ½ their plate)
Clientele feedback for both series was very positive. The two series will be offered in 2022 for interested individuals, so stay tuned.
Closing Thought
Greet people, don't just meet them. Look for the good in others.Vicki Hitzges, author and speaker
Contact Johanna Hicks, Family & Community Health Agent, at the Hopkins County Texas A&M AgriLife Extension Office, P.O. Box 518, 1200-B West Houston St., Sulphur Springs, TX 75483; by phone at 903-885-3443; or email at [email protected].