More than $10,000 worth of stolen property has now been recovered and two burglaries have been added to the charges Brian Alan Hays has formally been charged with, according to Hopkins County Sheriff Lewis Tatum and jail reports.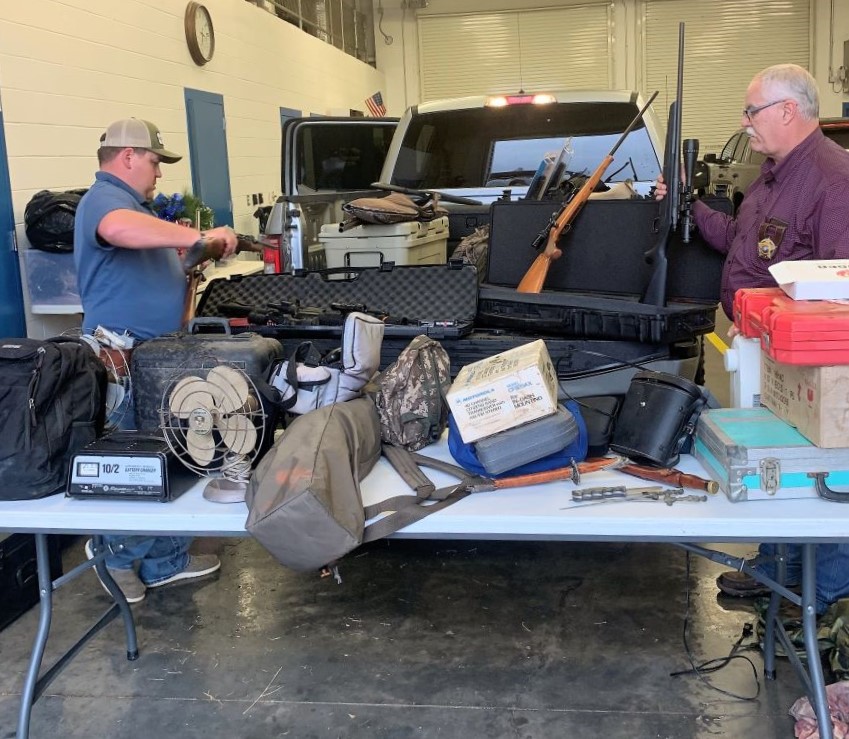 "Investigators recovered over $10,000 worth of stolen property taken out of a residence in Weaver around Thanksgiving. Items were also recovered in Wills Point. The subject, Brian Hays, is in custody now for a parole violation has 2 burglary of a habitation warrants pending," Tatum reported Tuesday night.
At 12:30 p.m. Wednesday, Dec. 15, 2021, jail records show two burglary warrants among the charges Hays is held on. The 49-year-old was arrested Dec. 9, 2021, on the parole warrant.
Texas Department of Public Safety Trooper Aaron Hanna around 3:40 p.m. last Thursday located and stopped a suspicious vehicle, one reportedly seen leaving the area of a recent burglary in which firearms were stolen, on FM 1567 east, just south of State Highway 11 east. As Hopkins County Sheriff's Deputy Kevin Lester and Sgt. Richard Greer arrived, they observed the trooper approach the passenger's side door of the maroon Nissan Sentra. The trooper reported seeing marijuana scattered throughout the vehicle and instructed the man in the car to get out. As the man got out, Lester too reported seeing marijuana not only on the floorboard of the car but also on the man's lap, the deputy alleged in arrest reports.
The man, identified as 49-year-old Brian Alan Hays, was placed into handcuffs as a safety precaution while the officers continued to investigate. A records check showed Hays to be wanted by the Parole Board in Austin, deputies alleged in arrest reports.
A probable cause search of the wanted man's car allegedly revealed more than one item reported to belong to the person whose guns were reportedly stolen during the prior burglary. At least one of the items was believed to have been stolen earlier Thursday morning, Dec. 9, 2021, as the property owner's family member reported seeing it that morning, Lester noted in arrest reports. The items had not, at that time, been reported stolen yet.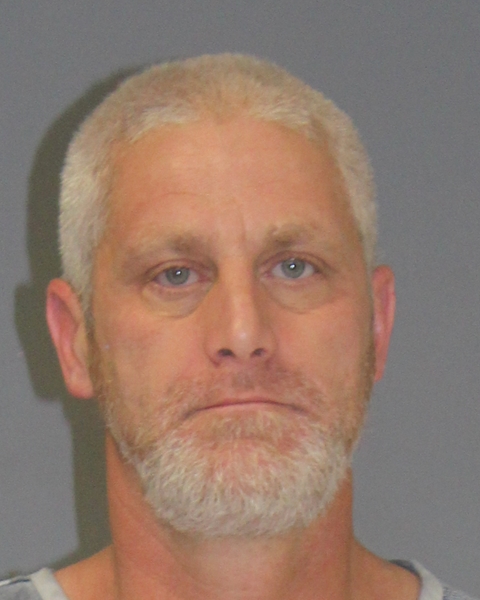 Officers took Hays into custody on the violation of parole warrant. The investigation into the alleged burglaries and suspected stolen items continued. The car was impounded and Hays (who is also known to use the aliases Brian Alan Hayes, Brian Allen Hayes, Brian Allen Hays, Brian Samuels and Brian Wilson) was transported to Hopkins County jail, where he remained Wednesday afternoon, Dec. 15, 2021, according to jail reports.
Tatum Tuesday night reported altogether more than $10,000 worth of property stolen around Thanksgiving has been recovered, including items found in Wills Point. Deputies sought warrants for two burglaries the items were connected to. Two burglary of a habitation charges were added to the list of offenses Hays is accused of by midday Wednesday, Dec. 15, 2021, according to jail reports.
If you have an emergency, dial 9-1-1
The Hopkins County Sheriff's Office is located at 298 Rosemont Sulphur Springs, TX 75482. You can reach them for non-emergency matters at (903) 438-4040.