Funeral services for Vera Ann Dial, age 82, of Sulphur springs, will be held at 1 p.m. Tuesday, November 30, 2021, at Evening Chapel CME Church with Pastor Gailyn McCurdy officiating. Interment will follow at Sulphur Springs City Cemetery with Jaun Lewis, Danny Clayton, Danny Hynson, Benny Dial, Melvin Wright, Dr. Juan Harrison, Anwar Bell, Corwin Dempsey, and David Dempsey. There will be no formal visitation.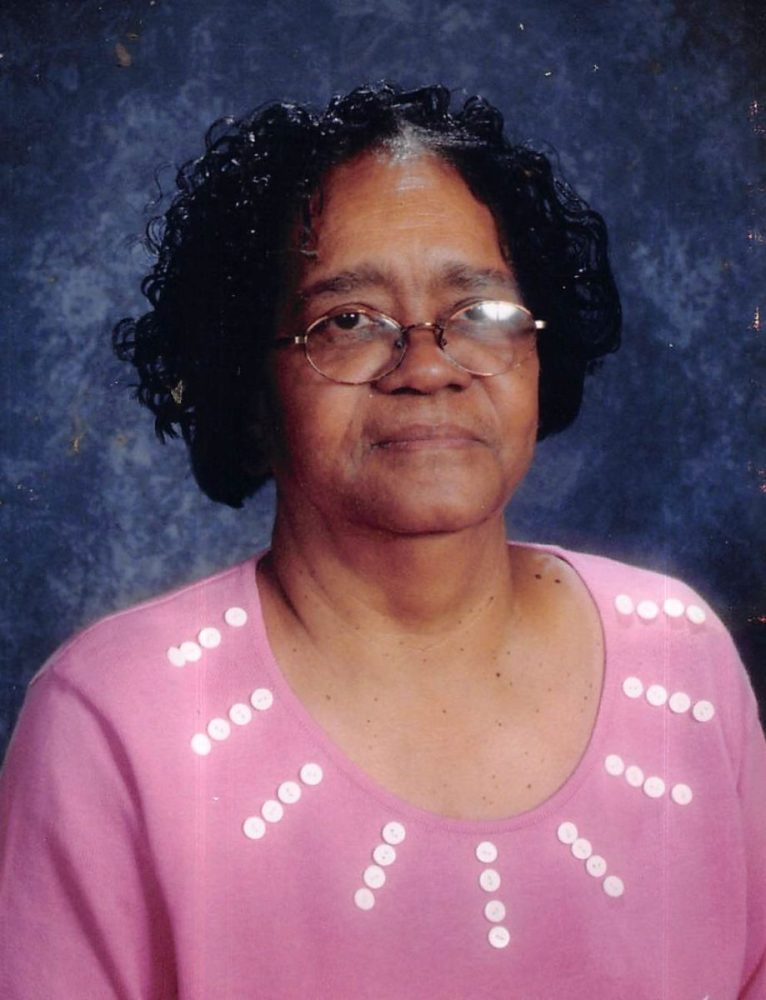 Vera passed away on November 22, 2021, at Christus Mother Frances Hospital. She was born on April 30, 1939, in Sulphur Springs, the daughter of Roland George Hynson and Mirtrue Alley Hynson.
During her lifetime, Vera wore many hats. She was a daughter, sister, wife, mother, aunt, MawMaw, and Big Mama. Her greatest joy was time spent with her children, grandchildren, and especially her great-grandchildren.
Vera was employed for many years with the H.D. Lee Company. She later went to work for Sulphur Springs ISD. Her fondest memories were of the years she spent on the Houston Elementary and Austin Elementary Campuses.
Vera loved to cook, read, shop, and watch old western T.V. shows. Another one of her favorite pastimes was pouring through cookbooks, looking for new recipes that she never really planned on cooking. Vera was loved by many and will be missed by all who knew her. She was a member of Evening Chapel CME Church.
She is survived by son, Darryl Lynn Dial of Sulphur Springs; daughters, DeAnna Harris of Sulphur Springs, CeCelia Echols and husband Jerrell of Sulphur Springs, Pamela Johnson of Wichita Falls, and Greshun Jackson and husband Reginald of Sezern, MD; brother, Charles Hynson and wife Charletta of McKinney; sisters, Dorothy Williams and husband Thomas of Greenville, and Rosemary Nash of Sulphur Springs; grandchildren, Brandon Harris, Amber Harris and husband William, Jessica Johnson, Taesha Bell and husband Anwar, Chasity Jackson, Kobe Jackson, Terrence Echols, and Erin Echols; great-grandchildren, Jayden Harris, Durriyah Harris, Zarah Hill, Kaidence Johnson, Kamryn Johnson, Keaton Johnson, Kynnedi Johnson, Karter Johnson, Kobe Jackson, Chasity Jackson, J'Quan Carroll, Javontae Carroll, Jezeniah Bell, Nasir Bell, and Aiyana Bell; special friend, Brille Jean Nash; and numerous nieces, nephews, and a host of friends. She was preceded in death by her parents and three brothers, Jewel "Joe" Hynson, James B. Hynson, and Harold Hynson.
Arrangements are under the direction of West Oaks Funeral Home.
---