A section of East Industrial Drive was closed for a short time Sunday night, due to a two-vehicle crash just east of the Broadway Street overpass in Sulphur Springs.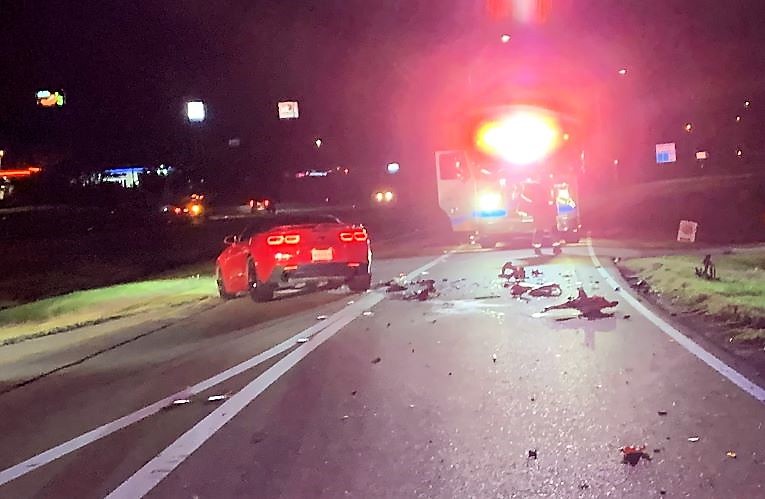 A red Camaro was reported to have just taken the 124 exit off of Interstate 30 west and entered Industrial Drive around 10 p.m. Nov. 21, 2021. A suburban was reported to have been traveling the wrong direction on the one-way service road when the two vehicles collided in the roadway. The Chevrolet went off Industrial Drive and ended up across the embankment off the north ditch with the crumpled front of the vehicle facing the highway. The Camaro stopped at an angle across the exit lane on Industrial Drive, with the front driver's side tires just off of the pavement.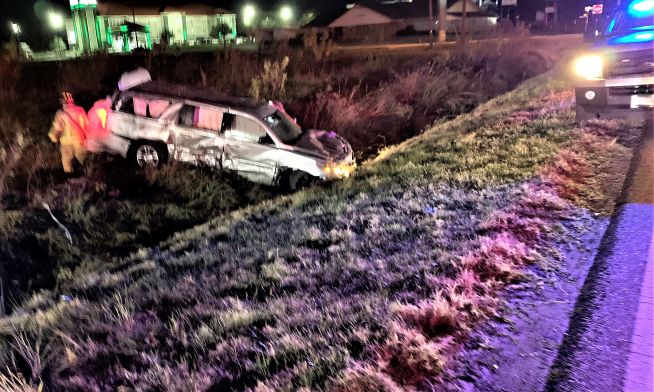 While the impact caused the air bags in both vehicles to deploy and scattered car parts in the right lane of Industrial Drive where the exit lane merges with the turn lane, no life-threatening injuries were reported. Both drivers, reported to be the only occupants in the vehicles, had reportedly gotten out of the damaged autos when Sulphur Springs Police and Firefighters arrived.
That section of Industrial Drive east of Bill Bradford Road to Mockingbird Lane, and the 124 exit ramp roadway were closed while police made a crash report, fire and emergency services personnel checked the condition of the two men, and while the wreckage was cleared from the roadway.