By Johanna Hicks, B.S., M.Ed., Texas A&M AgriLife Extension, Family & Community Health Agent, Hopkins County,

[email protected]
Every year around this time, I receive phone calls from individuals about selecting the correct size turkey, thawing, and cooking. This holiday season, the challenge of selecting and cooking a holiday turkey is further complicated by difficulties with the food supply chain. According the Dr. David Anderson, AgriLife Extension economist, a drop in production from last year is driving up the cost of turkey. He indicated that turkey numbers and pounds produced are at their lowest number since 2015, causing price per pound to increase.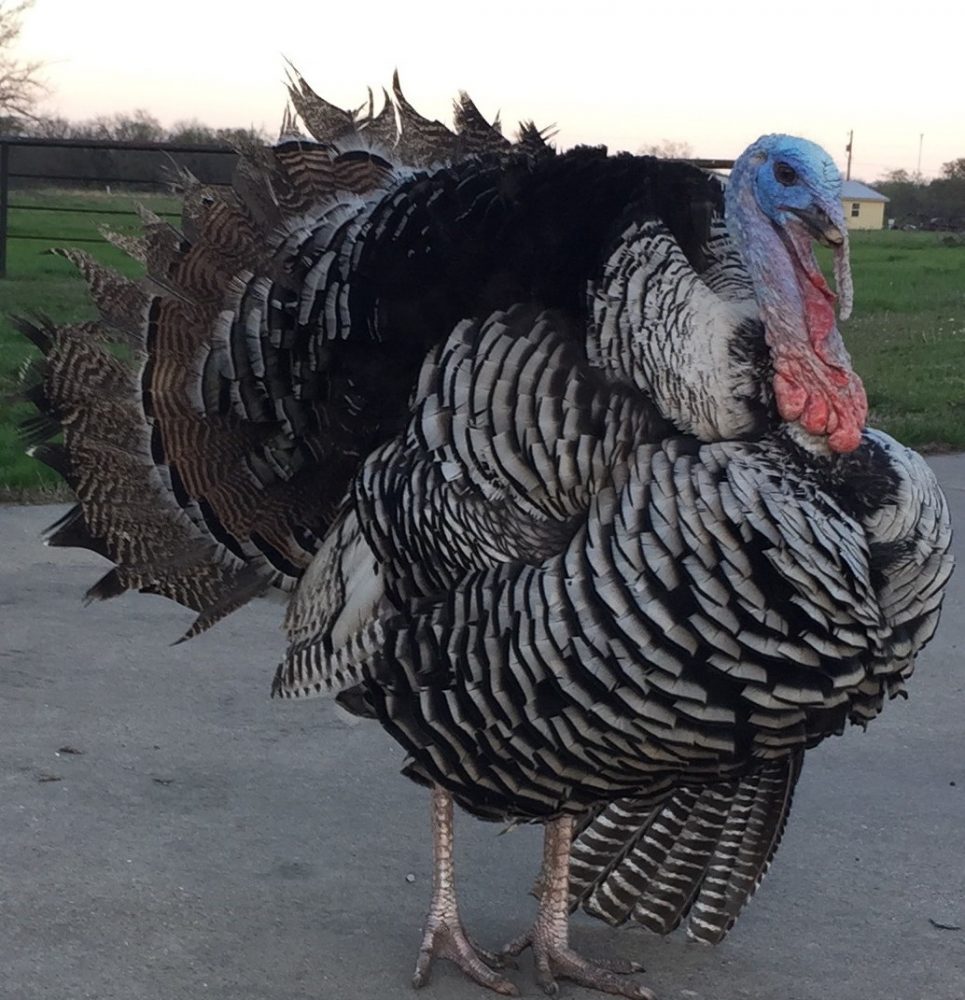 With this in mind, there are some essential factors to consider before purchasing that Thanksgiving turkey. Whether fresh or frozen, there is not really a difference in taste. And, because it's federally prohibited to introduce hormones to turkeys and chickens, consumers shouldn't be swayed by packaging that says the turkey is hormone-free. The thing to keep in mind is to check the packaging for any rips, tears, holes or leakage as this may indicate it was handled roughly when transported or stocked.
Determining the size of the turkey is not really complicated. The general rule is to buy 1 to 1.5 pounds of turkey per person. Time is another factor. Thawing a turkey typically takes 24 hours for each 4 to 5 pounds, so begin the thawing process in plenty of time. Be sure to thaw in the refrigerator in the original packaging – not at room temperature. For faster thawing, submerge the turkey in a cold water bath, changing the water every 30 minutes until thawed. Defrosting a turkey in this manner requires about half-hour per pound.
If you don't have time to thaw the turkey, then buying a fresh one may be the better option. It is best to cook a fresh turkey within a day or two of purchase to be sure it is at its best quality and safety. A turkey breast can be a good option for people with less time to prepare a whole turkey. Estimate about a half to three-quarters of a pound per person.
Whatever you select, make sure your refrigerator can accommodate the size of turkey you plan to cook. Store on the bottom shelf of the refrigerator so that the moisture from the thawing bird doesn't drip on other foods and possibly cross-contaminate them. Another important consideration is the size of the oven opening and depth. There should be adequate room for the turkey and any items you'll need to remove it, such as oven gloves.
Texas A&M AgriLife Extension doesn't recommend filling the cavity of the bird with the stuffing, as it can be difficult to bring everything to the proper internal temperature. However, if you feel you must stuff the bird, check the internal temperature of the stuffing as well as the turkey meat before you serve it. And by all means, be sure to remove the giblet packet from inside the cavity before cooking the turkey.
For cooking, 13-15 minutes per pound is a good rule of thumb. Rinsing the bird before cooking is not necessary. Place a foil tent over the top of the turkey to keep it from burning. Preheat the oven to 325-350ᵒ and place the prepared turkey on the oven's lowest rack level. Allow the turkey to cook at least one hour before opening the oven to baste, and then baste approximately every 20-30 minutes. For the last half-hour or so, remove the foil and raise the oven temperature to 425ᵒ. Odessa Keenan, AgriLife Extension specialist, suggests smearing some melted butter or oil over the top of the turkey to help crisp the skin and give it a rich, brown color.
A food thermometer is the most important item when cooking a holiday turkey. The internal temperature of the turkey should be 165ᵒin the thickest part of the breast and thigh. Again, if stuffed, also check the temperature of the stuffing.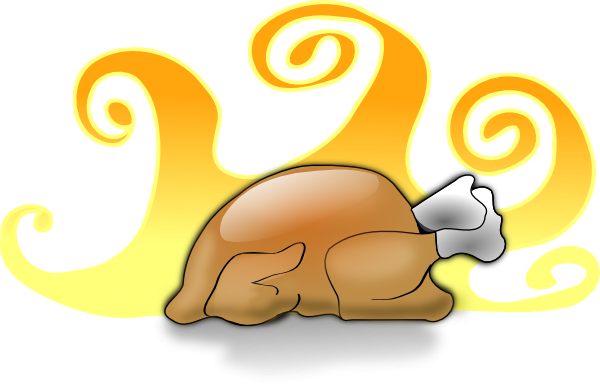 Deep-frying a turkey is another option that many people choose. Be sure to do this outdoors and away from the house. Wear heat-resistant gloves and have flour or a fire extinguisher handy in case of a flame. Again, be sure the turkey is completely thawed. Heat the oil to 250-275ᵒ, then slowly put the bird into the fryer. Raise the cooking temperature to 325-250ᵒ. Some oils smoke at a higher temperature, so select one that is suitable for high temperatures.
A 30-quart fryer will accommodate a 10-12 pound bird, but usually not more than 14 pounds. Use a dry rub to season it. Deep-fried turkey takes about 3-4 minutes per pound. Check the thickest part of the thigh and breast to ensure the internal temperature is at least 165. When ready, slowly remove the fried turkey and set it on a rimmed baking sheet with a wire rack to let excess oil drip off. Place foil over the bird and let it rest about 15-20 minutes before carving.
Enjoy your Thanksgiving or Christmas turkey, but most importantly, keep your food at safe temperatures so you CAN enjoy your holidays.
Closing Thought
"We often take for granted the very things that most deserve our gratitude." – Cynthia Ozick
---
Contact Johanna Hicks, B.S., M.Ed., Texas A&M AgriLife Extension Family & Community Health Agent for Hopkins County, by mail at P.O. Box 518, Sulphur Springs, TX 75483; at Hopkins County AgriLife Extension Office at 1200-B West Houston St., Sulphur Springs; by phone at 903-885-3443; or by sending an email to her at [email protected].