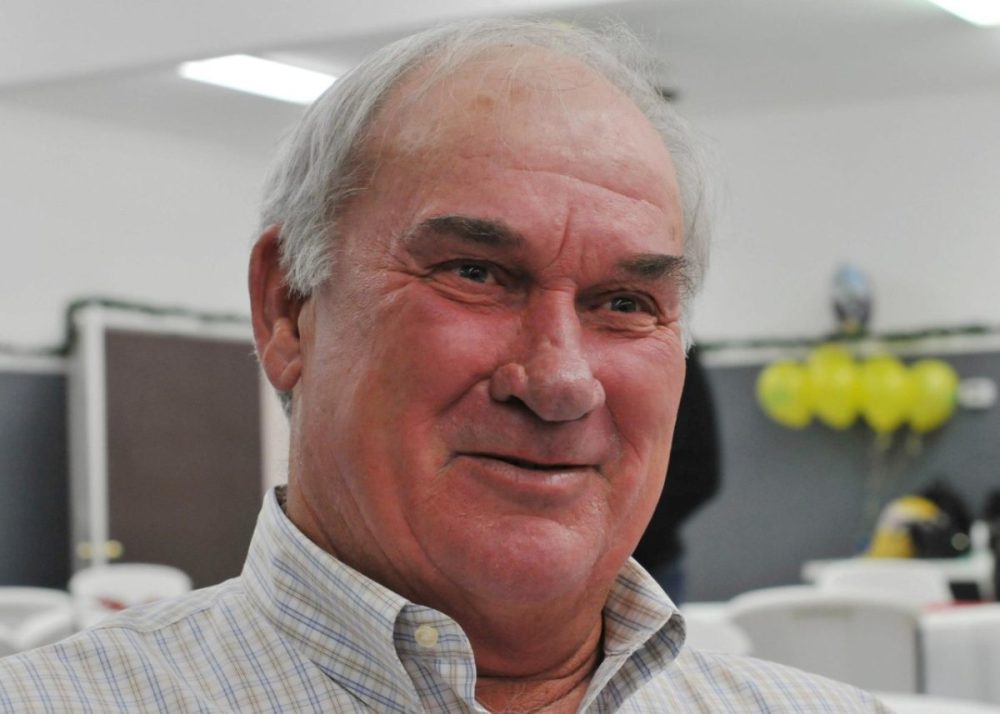 Funeral services for Tommy Rue Potts, age 73, of Brashear, will be held at 2 p.m. Friday, Nov. 5, 2021, at First Baptist Church with Dr. Jeff Gravens officiating and James Litzler and Rev. C.J. Duffey assisting. Interment will follow at Greenview Cemetery with Larry Nelson, Rickey Jennings, Teddy Jennings, Dale Jennings, Tim Boney, Scott Kenley, Blair Kenley, and Jim E. Potts serving as pallbearers. Visitation will be held from 6 to 8 p.m. Thursday, Nov. 4, 2021, at West Oaks Funeral Home. Tommy passed away on Tuesday, November 2, 2021, at his residence. He was born on Dec. 20, 1947, in Hopkins County, the son of James D. and Irene Gilley Potts.
He married Sue Kenley on May 21, 1971, in Sulphur Springs. He was a member of the First Baptist Church of Sulphur Springs. In 1973, with the help and mentorship of Earl Perkins and Buel Berry, Tommy embarked on a 46 year journey in the dairy business. Tommy was regarded as an expert in picking great cows and mentored many other dairymen over the years. One of his life goals was to provide opportunities for his family. With hard work and perseverance in the dairy business, he was able to provide a good living for his family and enabled his sons to obtain college degrees. He was loved and respected by many in the community.
Tommy is survived by wife of 50 years, Sue Potts; sons, Jim Kenley Potts and wife Michelle of San Antonio, and Zach Potts and wife Stephanee of San Marcos; sisters, Dora Smith of Cumby, Margaret Sue Jennings of Dallas, and Gail Garmon and husband Woody of Miller Grove; grandchildren, Sydney Potts, Luke Potts, Emma Potts, Easton Hernandez, Kateryna Crescenzo, Alexandra Potts, Anastasiya Potts, Jadon Potts, Benjamin Potts, and Jaxson Potts.
He was preceded in death by his parents and sisters, Lavon Millsap, Jimmie McGowan, Francis Nelson, and Emmie Boney.
Arrangements are under the direction of West Oaks Funeral Home.