'Superintendent In Training' Hired At Cooper Lake State Park
Cooper, Texas — For those who love baseball, the farm system analogy probably best describes Texas State Parks' philosophy for our newest position. Cooper Lake State Park was assigned a new position, Park Operations Trainee, a fancy term for a "Superintendent in Training," hence the farm system reference for which Callie Shell was drafted.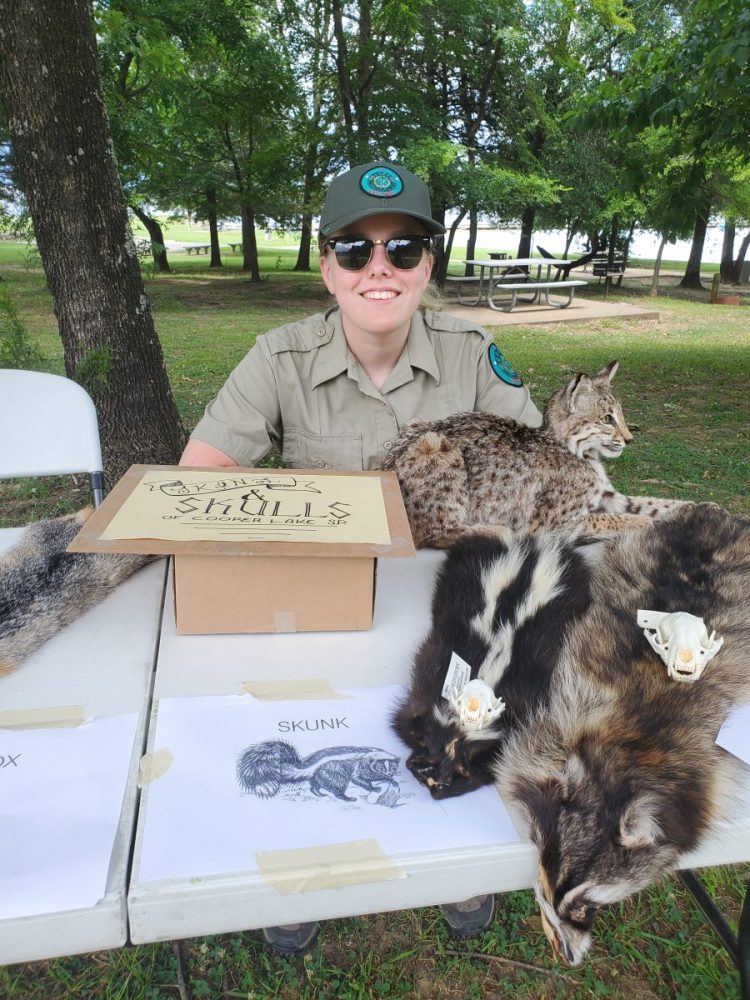 She will learn her position from the best group of professional park rangers in the league, in my opinion. Her contract lasts for up to three years and by the time her minor league stint is completed, Ranger Shell will be able to play many positions, including that of Park Superintendent within one of our 80-plus Texas State Parks.
Callie Shell is from Franklin, Texas, and recently graduated from Texas A&M University-College Station in May 2021 with a Bachelor of Science in Veterinary Medicine and minors in Psychology and Tourism Management.
This past summer, she completed an internship at Cooper Lake State Park. Callie learned about the Texas State Park system overall, along with the different opportunities our Agency has to offer. She was hired after a long and competitive process and returned to Cooper Lake State Park this month.
Ranger Shell has a passion for the outdoors that comes, in a large part, from her childhood spent adventuring across the U.S. with her dad, camping in sometimes very remote and wild locations. She considers herself very lucky to be able to continue to pursue her passion working in the outdoors and within Texas Parks and Wildlife Department.
In her off time, Callie enjoys reading and relaxing with her cats, and you might even find her painting a scenic mountain landscape from a past adventure.
Stop by and see Ranger Shell this weekend on your leaf peeping adventure!
For more information concerning the park, please visit and like our Facebook page, or contact us at Cooper Lake State Park – South Sulphur at 903-945-5256 and Cooper Lake State Park – Doctors Creek at 903-395-3100.
---
– Submitted by Steve Killian, Complex Superintendent, Cooper Lake State Park