Hopkins County is seeking grants to help fund drainage systems for four county roads as well as Pipeline Road, and agreed to provide the required grant funding match to convert several buildings to LED lighting systems. An architectural firm too was selected to design and oversee construction of a building to serve as a tornado shelter, which would be built with federal funding.
Road Grants
Beth Wisenbaker, who serves as local grants coordinator for the county, asked Hopkins County Commissioners Court Monday during a special 10 a.m. court session to consider approving grant application DR-4586 for drainage systems associated with County Roads 1178, 1180, 1186 and 4729; and Pipeline Road.

She explained that the county had applied 2 years ago for a grant for the projects, but that money has not been allocated by FEMA, likely due to COVID office closures and reductions in staffing, but had not received the funding. Wisenbaker said she was recently contacted by Texas Department of Emergency Management personnel, who reported $37 million in funding is still available from FEMA, and recommended again submitting an application during the current grant filing period. She cut and pasted much of the information and updated where needed for the most current accounting, then presented the updated packet of information to the Commissioners Court for approval, as required.
If either of the applications is approved, the county would receive $1.7 million in grant funding to help fund drainage systems associated with County Roads 1178, 1180, 1186 and 4729; and Pipeline Road.
When asked by Precinct 4 Commissioner Joe Price, Wisenbaker noted that has closed, but there other funding sources for which the county is eligible to apply if the court wants to try to get funding for other roads.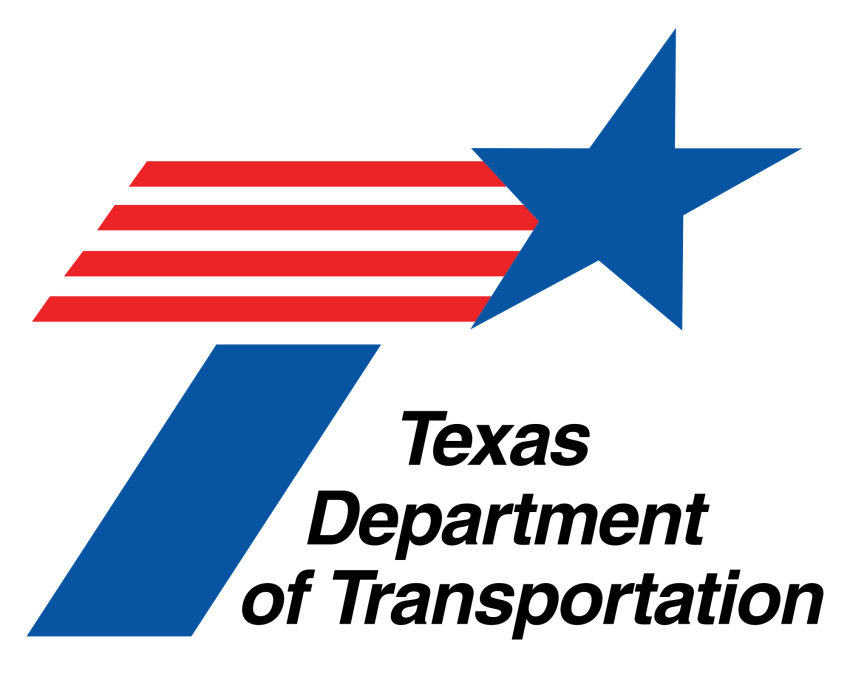 Precinct 3 Commissioner Wade Bartley asked if receiving funding from Texas Department of Transportation for a bridge replacement program would affect the county's ability to receive funding for the projects.
"There's not a place on there [the grant application] for networking. If we do get funded, what we'll do is we'll do a scope or a scope modification. If TxDOT is coming in on part of it, then what we'll do is – I don't think there was any bridge repairs on that one. I think they actually came in with box culverts on Pipeline Road. What we would do is we'd go in and kind of re-engineer it with TxDOT picking up that part and seeing if we could put our moneys against maybe surfacing or a better base. So, you could put the money against hte project but we might have to do a scope modification," Wisenbaker said.
Bartley said he'd talked to the new TxDOT engineer about 6 weeks ago and she told him TxDOT was going out for bids for construction to replace the Pipeline Road bridge.
If TxDOT has a commitment to assist on Pipeline Road, then the county would just go back if awarded the funding by next August or September and do a scope modification to apply the FEMA funding to another road cost.
Precinct 1 Commissioner Mickey Barker said bidding is supposed to be let in January or February for a CR 1180 bridge or culvert replacement project. He asked, if awarded to Hopkins County, could the FEMA funding (from either grant applied for) be applied to resurfacing or building up of the road
"I believe you can because there's a place in there for scope modification. They realize this is a long process and what you start off with more than likely will change," Wisenbaker said. "We'll just go in on both of them and reallocate your money," Wisenbaker said.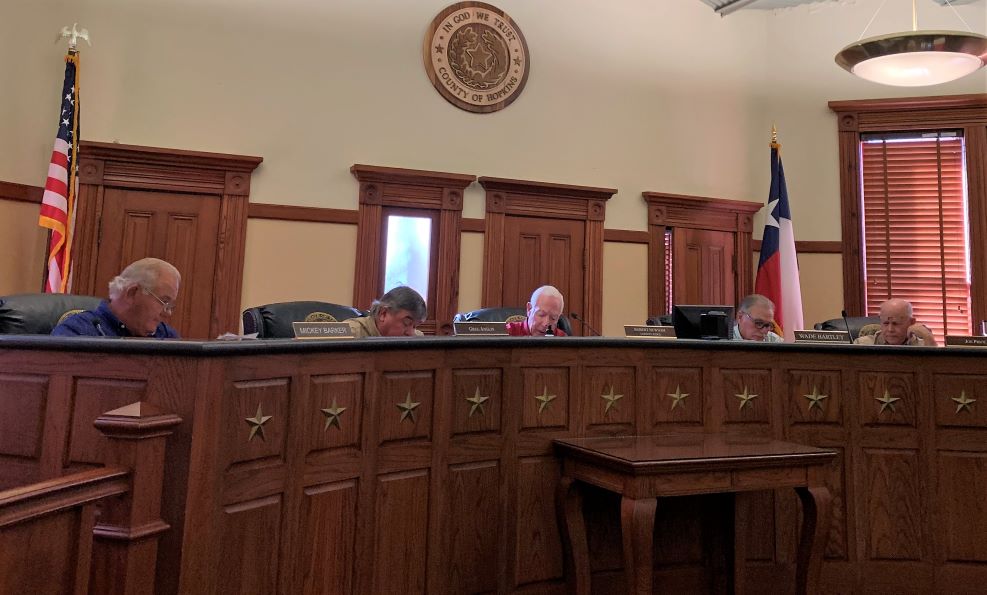 Allocated in the applications is $400,000-$500,000 to go toward work on Pipeline Road, and close to $300,000 for CR 1180.
Wisenbaker told Barker that normally FEMA does not reimburse for work that has already been performed. However, because the long wait time between applying for grants and when they may be awarded is so lengthy is somewhat the government's fault due to COVID, she would definitely try this go round if the commissioner has to build up the road due to its severe deterioration before grants are awarded.
"If we couldn't turn around and put it back on the bridge, might be able to throw in another project," Wisenbaker said. "So the project Joe's wanting we might be able to do."
The Commissioners Court approved the grant application.
LED Lighting
Hopkins County Commissioners Court Monday, Nov. 1, 2021, agreed to provide the required funding match, estimated to be 25 percent of the $70,600 grant project to convert lighting in at least four county buildings to LED lighting. That'd be just over $14,000 the county will be responsible for, and once submitted should receive a check reimbursing the remaining 75 percent of the Energy Council of Texas.
The courthouse annex buildings that house the Justices of the Peace, County Clerk and County Attorney's offices, as well as the County Courthouse and Extension Office will be converted to all LED lighting. County Judge Robert Newsom said the Commissioners Court would like to eventually have lighting at all county facilities converted to the more energy efficient LED lighting.
Wisenbaker offered appreciation to Tom Glossup who assisted her in gathering and putting together all of the details needed for to apply to the Energy Council of Texas for funding.
The Commissioners Court agreed to put up the 20-25 percent funding match required to fully pay for the conversion of several county buildings to LED lighting.
Community Safe Room
The Commissioners Court also agreed to contract with DRG Architects LLC for professional services for construction of a Community Safe Room. The county is submitting a grant application which if approved would provide funding for what would essentially be a tornado shelter for those in the community who need a safe place during the potentially deadly weather. It could also be used for other situation such as "snowvid 2021" when people went for days without electricity and heat during temperatures that dipped below zero, or flooding.

When not in use as a shelter for weather, the Community Safe Room could serve as a site for certain types of mass distributions, such as a safe space from which vaccines could be administered or supplies distributed. The facility too could serve as a new Emergency Operations Center for the entire county.
In order to make it as safe a location as possible, the Community Safe Room would be built much like the portion of Hopkins County Law Enforcement Center where inmates are housed. It's planned to have solid concrete floors, as well as solid walls and ceilings to make it sturdy, able to withstand extreme weather such as a tornado. CSR is to be located across from the county jail, would include restrooms and a kitchenette, county officials reported during sessions held over the summer.
By approving the contract now, DRG can begin working on a building design.