A Paris man was arrested on a felony evading arrest and misdemeanor DWI charges following a brief pursuit into Sulphur Springs Monday afternoon.
Hopkins County Sheriff's Office communications operators advised deputies at 4:51 p.m. Nov. 15, 2021, of a report of a red Jeep striking another vehicle and instead of stopping, continuing south on State Highway 19 north toward Sulphur Springs. While responding in the area, deputies spotted a red Grand Cherokee Jeep driving on a rim on the front left wheel as it traveled south on SH 19 north. The deputy attempted to stop the Jeep, initiating the patrol vehicle's lights and siren, but the vehicle failed to stop.
The deputy advised he would be pursuing the Jeep south on Church Street near Loop 301. Deputies continued pursuing the vehicle south on Church Street at speeds of about 60 miles per hour. Deputy Bobby Osornio, aware of the approaching pursuit, deployed stop sticks on Church Street at Middle Street. The vehicle struck the stop sticks as it passed. The Jeep became disabled, ending the vehicle pursuit at the corner of Church Street at North Houston Street, according to arrest reports.
Deputies approached the Jeep. The man inside allegedly failed to comply with the deputies' commands. A Taser was deployed, successfully striking the man man. Although deputies were able to successfully remove the man from his vehicle, but he reportedly continued to struggle on the ground. An additional Taser was deployed. The man, identified in arrest reports as 36-year-old Derrick Matthew Rice of Paris, was placed into handcuffs and placed into custody.
The sheriff's officers, in arrest reported, noted an odor of alcohol emitted from him. He appeared to be moving slowly and had slow responses while speaking. Deputies also reported a marijuana pipe was also located. Due to minor injuries, including to his eye, standard field sobriety tests were not administered. He agreed to provide a blood sample and was treated by EMS. Rice was transported to CHRISTUS Mother Frances Hospital, with a deputy following the EMS unit, and the Jeep was impounded, Deputy Justin Wilkerson wrote in arrest reports.
At the hospital, a certified paramedic drew two blood specimens from Rice at 5:41 p.m. After being read his rights, the Paris man allegedly admitted to consuming alcoholic beverages, taking his prescription medication and to smoking marijuana prior to the incident. Rice continued to have mood swings at the hospital, likely due to his intoxication, and after being cleared by hospital staff, was transported to Hopkins County jail, according to arrest reports.
Rice was booked later Monday evening on an evading arrest or detention with a vehicle charge as well for the pursuit into Sulphur Springs as well as a driving while intoxicated charge. Nov. 15 was at least the second time Rice has been charged with an intoxication charge. He has a prior conviction of intoxication assault on his criminal record, deputies wrote in arrest reports. Rice remained in Hopkins County jail Nov. 16, 2021, in lieu of $10,000 bond on the felony evading arrest charge and $5,000 bond on the misdemeanor DWI-second offense charge, according to Hopkins County jail reports.
In addition to Deputies Wilkerson and Osornio, Deputy Kevin Lester, Sgt. Scott Davis and Sgt. Richard Greer were credited with assisting with the arrest and pursuit.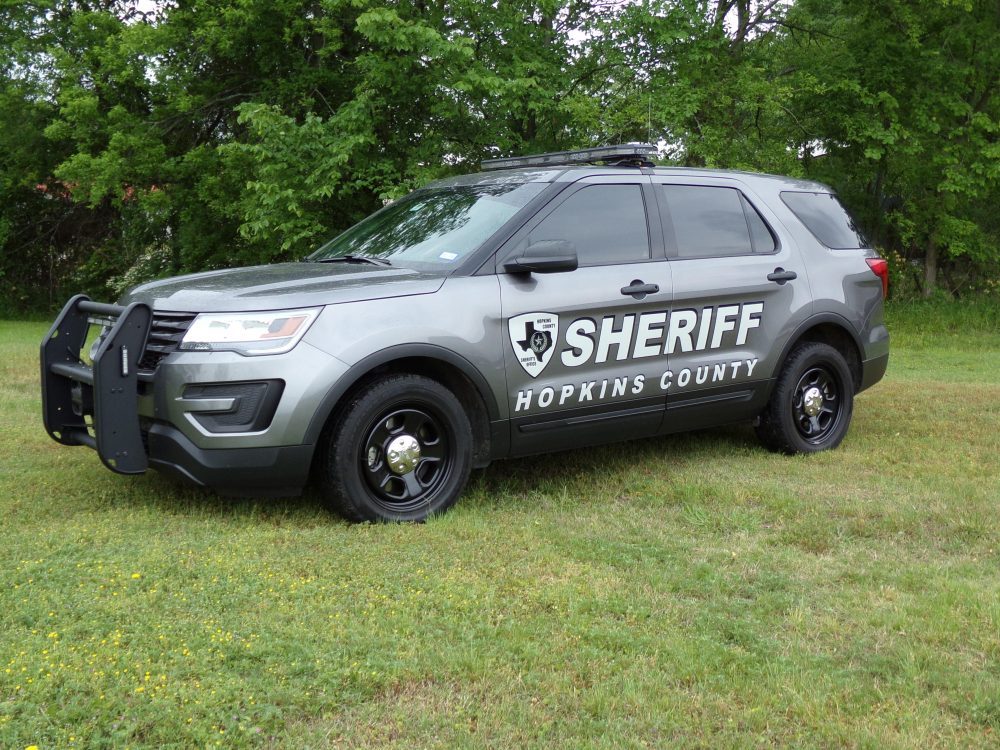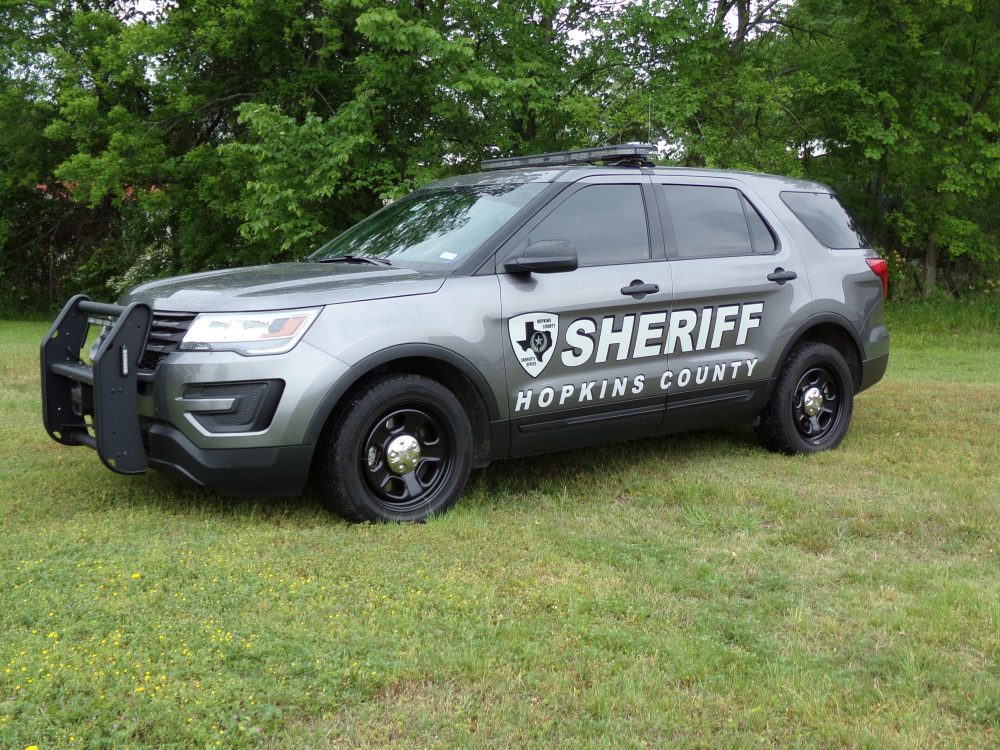 ---
The Hopkins County Sheriff's Office is located at 298 Rosemont St., Sulphur Springs, TX 75482. Non-emergency calls can be made to (903) 438-4040.