For the 23rd year, the North Pole of Texas will offer free train rides each weekend leading up to Christmas. Santa's helpers have been very busy all year making sure the wonderland of lights and sights are just right and the trains are in good working order and ready to roll.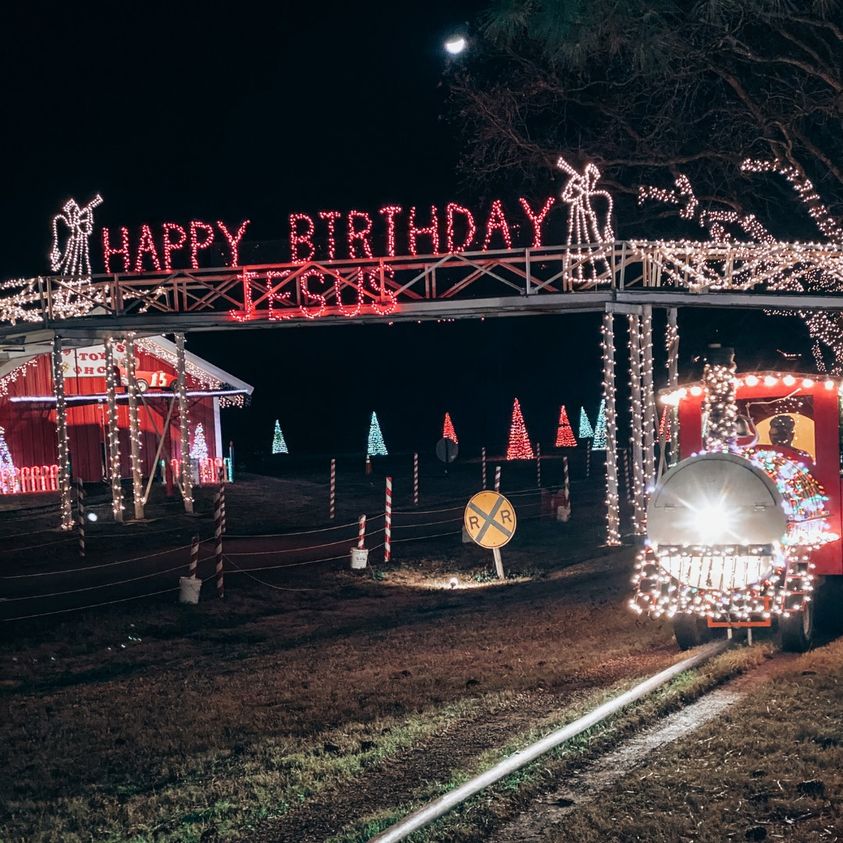 Extra work is put in during the fall, with final touches added on Thanksgiving eve to ensure all of the treat bags are ready, one for each visitor, and Kim's chocolate factory is fully stocked and ready for the annual community project, manned exclusively by Alan and Kim Screws family and their friends and neighbors in the surrounding Pickton-Pine Forest community – volunteer firefighters, school and church groups too.
The night is designed as a fun, family outing, down to the number and color of jelly beans in the bags train riders receive when they pass through Santa's Toy Shop; North Pole of Texas founder Alan Screws' mom, Maw-Maw, has packaged or overseen packaging of each bag of treats. They and the lighted "Happy Birthday, Jesus" bridge clearly state the true purpose behind the annual event, to bless others in an expression of love and celebration of Christ's birth.
"This year, as you visit The North Pole of Texas, we pray that you're blessed by each detail that goes into your experience – from each twinkling light that surrounds you, to being given the candy bag that simply states our mission, 'Happy Birthday Jesus!'" the family and volunteers stated in the 2021 North Pole of Texas schedule announcement.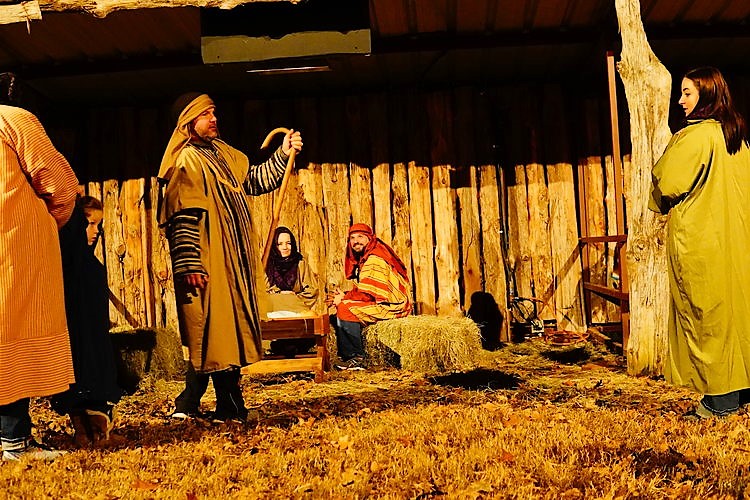 In 2021, the North Pole of Texas will be open from 6-9 p.m. Friday and Saturday, Nov. 26 and 27, Dec. 3 and 4, Dec. 10 and 11, and Dec. 17-19. If the schedule changes for any reason, typically only preempted by inclement weather, an update will be posted promptly on the North Pole of Texas' Facebook page. Unfortunately, The North Pole won't be able to offer train rides during the day for school groups this year, but welcomes all to drive out any night the train runs, including individuals, school, church or other groups or classes.
"This past year held uncertainty and unrest at times, but we can look forward with hope knowing that God is in control and His love is greater than we could ever imagine. It's our greatest joy to brighten your Christmas season, and we're excited to continue doing our part in providing your family an enjoyable evening celebrating the birth of our Lord and Savior Jesus Christ," the founder noted.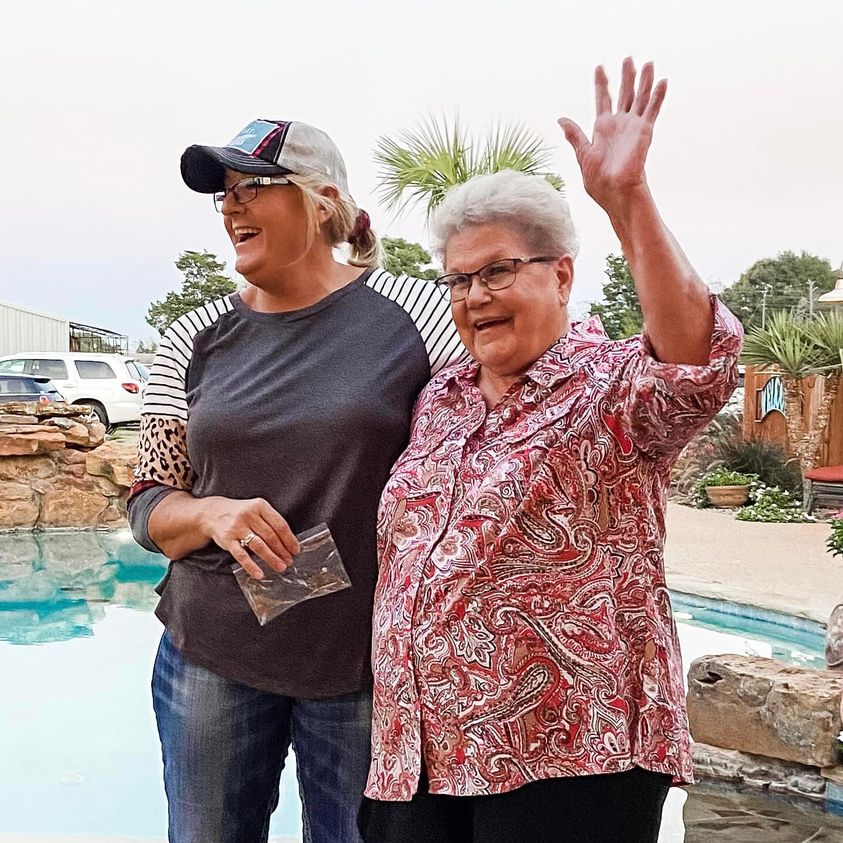 Located off FM 269 in the heart of Pine Forest, The Screws family The North Pole of Texas is designed to offer a fun family experience, the best cup of hot chocolate around, a warm feeling in your heart.
"Our team works all year long to offer this as a blessing to our community; from dreaming up new ideas to enhance your experience, preparing an endless supply of hot chocolate mix, and checking to make sure that every twinkling light is in place are just a few things that we do to ensure 'the Christmas train in Pickton' is a bright spot in your holiday season. We hope to see you this year as we celebrate another year of The North Pole of Texas!" Screws stated.
If you've never been, the North Pole of Texas is located at 227 County Road 3378, Pickton, TX 75471. Once you get to Pickton/Pine Forest, just look foor the signs and follow them until you see the glow that'd make Clark W. Griswold proud. Then, park as directed and prepare to enjoy the lights and sights as the little ones anticipate their ride; it's also a great opportunity explain the significance of Bethlehem and reinforce the reason to exchange gifts and do for others, especially this time of the year.
Although the ride is free, those who feel led may make a donation in the designated container to help offset costs of maintaining the operation or to bless others through the designated Christian charity of the North Pole of Texas.