At the November 2021 UPRA Rodeo Finals, Ashlyn Williams was crowned Miss UPRA. She also won the Photogenic Award, High Sales Award and Best Horsemanship recognition. The People's Choice Winner was Brelyn Carillo, Ms. Ag Pro Rodeo. Miss Congeniality was Kaila McAnally, representing the Mount Vernon Sheriff's Posse.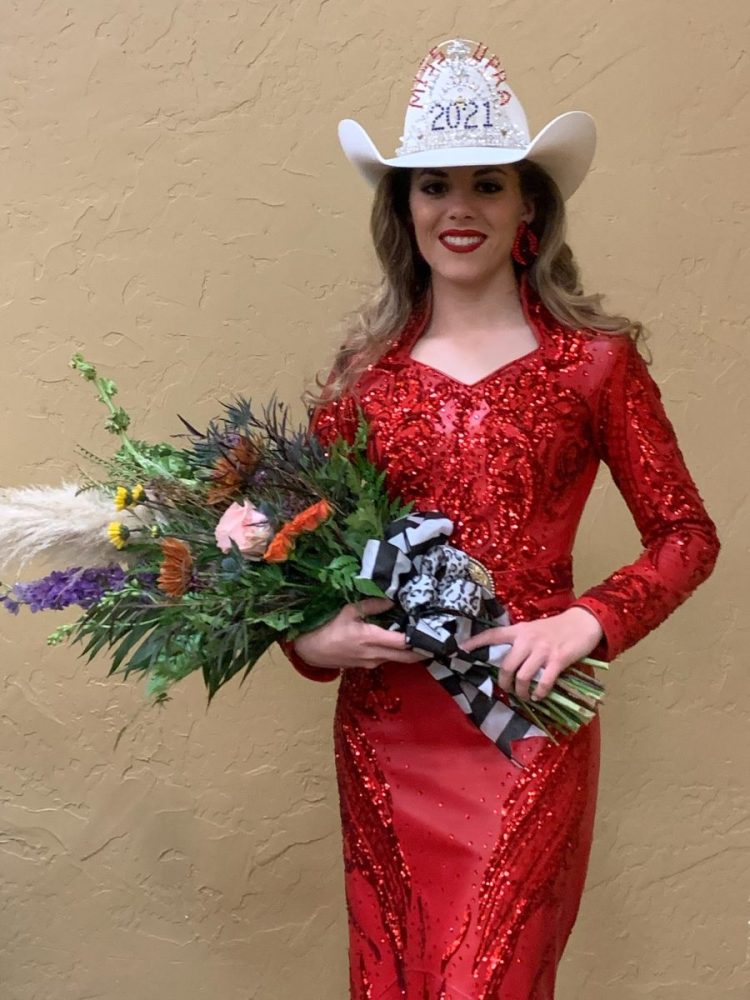 In Spring 2021, Ashlyn Williams entered the Miss UPRA competition as Miss Champion Rodeo. In representing the Buffalo, Texas Champion Rodeo Company for the year of 2020, and earlier in 2019 representing a Denton, Texas organization as Miss Teen North Texas Fair and Rodeo, Ashlyn got plenty of practice in honing her skills in public speaking, horsemanship and handling the travel required for the title. Ashlyn also served as Miss UPRA Teen in 2015, and is the third-ever contestant to win both titles. A fifth-generation rodeo contestant in her family, Ashlyn competes with her twin brother in collegiate rodeo. And as a 13-year-old, Ashlyn wore a crown of rodeo royalty at 44 rodeos in just one summer! During the UPRA Finals, Ashlyn rose above three other well-qualified contestants, and on Saturday November 20, she received the crown and met the audience as Miss UPRA 2021. Congratulations Ashlyn! as you hit the road to lots of fun and new experiences in the new year!
Because of the COVID-19 pandemic which struck the nation in Spring 2020, a lot of changes came to the rodeo world and other areas of sport and entertainment. The last Miss UPRA selected was Shara Dalton of Winnsboro, Texas who was crowned in November 2019. Soon after Shara began her year of representation, the effects of the pandemic brought a pause to her reign. Thus, due to the unprecedented changes, there was no Miss UPRA contest held in 2020 and no Miss UPRA was crowned in 2020.