Naomi Kay Richey Shelton has flown from her earthly pain to eternal peace. She was born April 28, 1944, in Winnsboro, Texas, to parents Charles Weldon Richey and Winnie Mae Evers Richey and died November 21, 2021 in Mount Pleasant, Texas.
She was the oldest of seven children and from a young age was mothering all of them. She loved animals, particularly cats, and took in every stray she found at times having a dozen or more she fed and cared for. She attended Winnsboro High School where she was a majorette and was the first "Strawberry Queen" representing Winnsboro. She retired from Xerox after 27 years and moved from the Dallas area to Winnsboro in 2000. She had numerous health problems which she handled with grit and perseverance and was always thinking of others and what they were going through. She will be greatly missed.
She was preceded in death by her parents, her beloved son, Rocky Shannon Shelton, her infant granddaughter, Misty Shelton, and nephew Jake Richey.
She is survived by her husband of 61 years, Edwin (Sonny) Shelton, sisters Paula Thomas of Scroggins, Tx; Beverly Gibson (Don) of Garland, Tx; Rose Mary Gunn (Mike) of Scroggins, Tx; Janis Crosby (Bill) of Hideaway, Tx; brother John Stuart Richey (Charlotte) of Mt. Vernon, Tx; Katherine Lacy (Craig) of Mineola, Tx; aunts Barbara Boyd of Plano, Tx and Melba Sue Hopkins of Denton, Tx, sister in law Shirley Brannon of Corpus Christi, Tx. numerous nieces and nephews and great nieces and nephew, her cats Itty Bitty and Bleu as well as her dog, Foxy.
At her request she will be cremated and a memorial service will take place at a later date.
Her desire is in lieu of flowers donations be made in her memory to the Winnsboro Animal Shelter or Pine Forest Cemetery Veterans Wall, Pickton, Texas.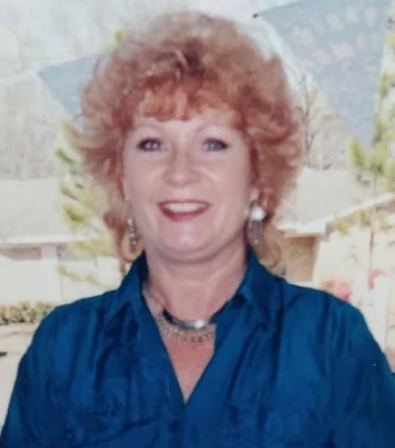 ---