A 38-year-old Mount Pleasant man was accused of DWI with a child passenger in the vehicle. Messages texted to 911 operators helped deputies located the alleged drunk driver on I-30 Saturday evening.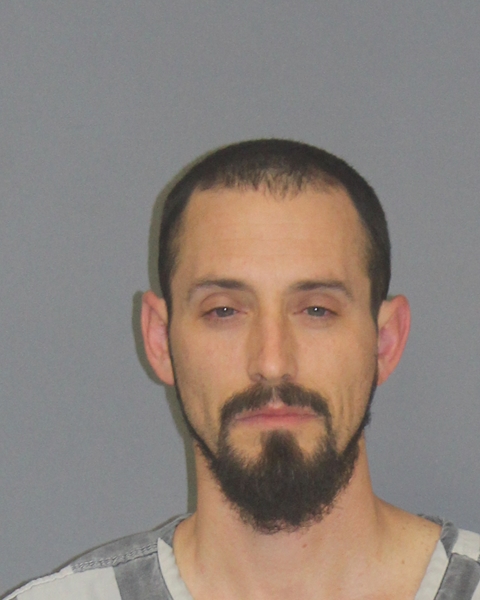 Hopkins County Sheriff's Office Communications operators reported someone had texted to 911 a report that the man was driving while intoxicated with other occupants in the vehicle, and a request for them to "send help." Officials continued to receive updates of the vehicle's location as it progressed on Interstate 30. When HCSO Deputy Aaron Chaney spotted a white Chevrolet Silverado at mile marker 108 on I-30, he confirmed the license plate and initiated an investigative stop because of the number of travelers on the road at 5:06 p.m. Saturday, Nov. 27, 2021. The truck stopped between the 107 and 108 mile markers.
While speaking with the male driver, Chaney noted the 38-year-old Mount Pleasant man had slightly slurred speech, talked as if his tongue was thick, and insisted on exiting the pickup to locate his insurance instead of reaching across the cab and grabbing it. When he exited the truck, however, he almost lost his balance, appeared unsteady on his feet and walked as if his feet were heavy.
The deputy asked him to stand behind the vehicle and while he investigated. He agreed to perform standard sobriety tests. He showed 6 of 6 possible clues of intoxication on horizontal gaze nystagmus tests, and three clues each of intoxication on two additional tests, resulting in Adam Joseph Hamblin being placed into custody at 5:38 p.m. Saturday for drunk driving.
A child younger than 15 years of age was also observed in the truck. The vehicle and the child were released to Hamblin's mother-in-law on site.
At the county jail, Deputy Zack Horne who is a certified intoxilyzer operator conducted the breath test on Hamblin. The Mount Pleasant man, who is also known by Adan Hamblin, tested 0.137 and 0.145, well over the legal 0.08 limit for the breath test and was booked into jail for driving while intoxicated with a child younger than 15 years of age in the truck. Hamblin was released from jail Sunday, Nov. 28, 2021, on a $5,000 bond on the felony DWI charge, according to jail reports.
---
The Hopkins County Sheriff's Office is located at 298 Rosemont St., Sulphur Springs, TX 75482. Non-emergency calls can be made to (903) 438-4040.