A 44-year-old Sulphur Springs man was accused of shooting through a wall into a neighboring apartment Monday night. No one was reported to have been injured, but the man believed to be responsible was arrested.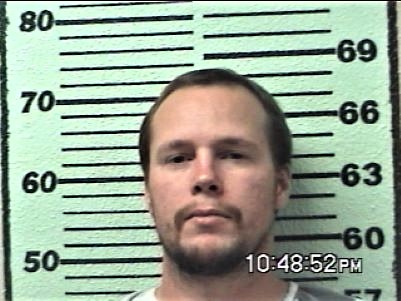 Sulphur Springs Police responded at 8:26 p.m. Nov. 8, 2021, to Wildcat Way in reference to a gunshot. Authorities were told a bullet came from an adjacent apartment through the wall and a bathroom mirror. A bullet was found in the bedroom of the apartment where the mirror was reportedly shot.
Officers at that time attempted to contact the occupants of the apartment from which the bullet came. Unable to do so, police called for the special response team (SWAT) to assist at the location. SWAT made entry to the apartment from the apartment, where they reported finding Jeffrey Allan Sherwood and observed a loaded handgun within reach of him, SSPD Cpl. Chris Rosamond noted in arrest reports.
Sherwood was taken into custody at 10:19 p.m. Monday and booked into jail at 10:48 P.M. on a third-degree felony deadly conduct charge for allegedly shooting through the apartment wall, according to jail reports. The 44-year-old Sulphur Springs man remained in Hopkins County jail Tuesday morning, Nov. 9, 2021, in lieu of $10,000 bond on the charge.
KSSTRadio.com publishes Sulphur Springs Police Department reports and news. The Police Department is located at 125 Davis St., Sulphur Springs, Texas. Non-emergency calls can be made to (903) 885-7602.
If you have an emergency dial 9-1-1.
The Sulphur Springs Police Department continues to serve its citizens with pride in its overall mission and will strive to provide the best possible police force in the 21st century.
---
The Hopkins County Sheriff's Office is located at 298 Rosemont St., Sulphur Springs, TX 75482. Non-emergency calls can be made to (903) 438-4040.