An 85-year-old Sulphur Springs woman died of injuries sustained in a Lee Street vehicle-pedestrian crash over the weekend, according to police.
Joyce Mahnke had reportedly just left an event at church and was walking aided by her walker to her residence on the opposite side of Lee Street just after 7:20 p.m. Saturday, Oct. 30, 2021. A man and the woman's canine companion were also reportedly nearby. Mahnke had reportedly crossed the eastbound side of Lee Street to the westbound side of the road when the crash occurred, according to Sulphur Springs Police Cpl. Terry Miller, who is leading the ongoing investigation into the crash.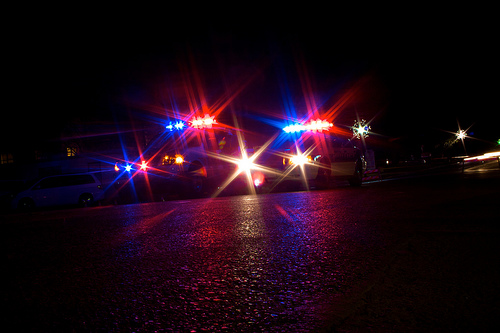 A white passenger vehicle driven by a 21-year-old man traveling west on Lee Street, reported to be a dark area at that time of evening reportedly struck the Sulphur Springs woman. Emergency responders, upon arrival at the scene, attended the woman, who was reported to be in very critical condition. She was flown Saturday night to a Tyler hospital. Police were told she died at 1:31 a.m. Sunday, Oct. 31, 2021, according to Miller.
Neither the male assisting her nor the driver of the vehicle were reported to have been injured. Animal control was contacted to take custody of the dog due to the owner's condition following the crash, according to Miller.
Police began an investigation at the crash site, including interviewing those involved in the crash as well as nearby witnesses. The Lee Street vehicle-pedestrian crash was still under investigation. As of late Monday morning, Nov. 1, 2021, no criminal charges had been filed in connection with the crash, police reported.