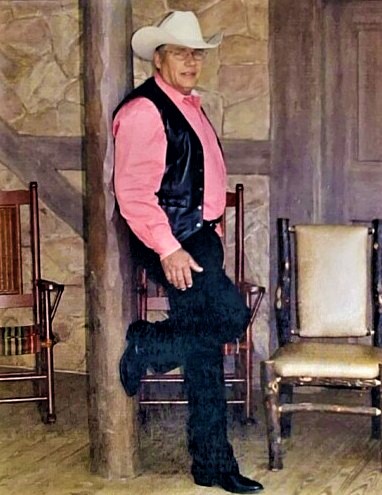 Funeral services for James A. Hall, age 75, of Commerce, will be held at 9 a.m. Friday, November 5, 2021, at Abundant Life Assembly Church in Commerce, Texas, with Bro. J.W. Hall officiating. Interment will follow at Cumby Cemetery with his kids and grandkids serving as pallbearers. Visitation will be held from 6 to 8 p.m. Thursday, November 4, 2021, at West Oaks Funeral Home.
James passed away on Thursday, October 28, 2021, at Hunt Regional Medical Center in Greenville.
He was born on January 29, 1946, in Dallas, Texas, the son of Elmer Lee Hall and Lula Mae Romans Hall. James served as a pastor for many years. He married Nell Jean Hall on April 23, 1965, in Sulphur Springs. She preceded him in death on October 8, 2021.
He is survived by sons, Elmer L. Hall and wife Kathy of Commerce, William Hall and wife Cheryl of Commerce, Tommy Hall and wife Kellina of Ben Wheeler; daughter, Rebekah Heady and husband Jake of Caddo Mills; son-in-law, Michael Thomas of Commerce; sisters, Rose Ann Dyckman, Ruthie Boyer, and Margarett Miller; 30 grandchildren; 15 great-grandchildren; numerous extended family members; and a host of friends.
In addition to his wife, James was preceded in death by his parents; daughter, Jeannie Thomas; brothers, Martin Hall and Edward Hall; sisters, Laura Catherine Hall, Pauline Alvis, Magdaline Hathcoat and Wanda Follis; and grandchildren, Sarah Danielle and Christopher Thomas Hall, and Noah James Hall.
Memorials may be made to the Abundant Life Assembly Church at 803 Chestnut, Commerce, TX, 75428.
Arrangements are under the direction of West Oaks Funeral Home.