A Texas Community Resiliency Program grant from Texas Department of Housing and Community Affairs would allow the City of Sulphur Springs to not only enlarge the new Senior Citizens Center building to be constructed on 301 Oak Ave., but if fully funded at the requested amount, would include all wish list items for the new facility, according to Sulphur Springs City Manager Marc Maxwell.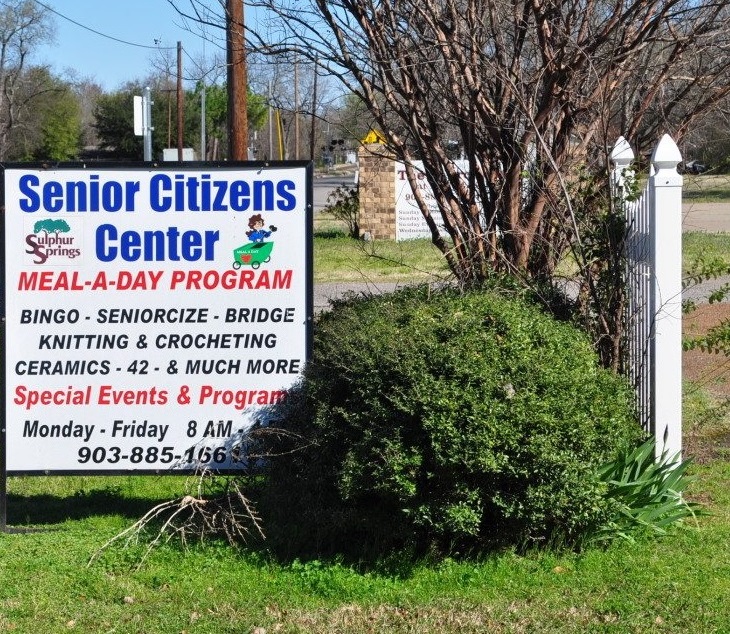 Maxwell, in his regular manager's report to the City Council on Nov. 2, noted city staff's intent to begin the process of applying for a grant which would allow the new planned Senior Citizens Center to be built even larger than originally approved. The Texas Department of Housing and Community Affairs the month before announced a grant program called the Texas Community Resiliency Program that awards grants between $500 thousand and $5 million for qualifying projects. Senior citizen centers were specifically noted as qualifying projects.
During a special meeting of the City Council later in the month, the elected officials were asked to approve a resolution amending the city's contract with REES for expansion of base services to the contract for the Senior Citizens Center project. The architectural firm is already working to adapt the design for the new Senior Citizens Center, making it bigger than originally planned due to available funding for the project and including other items requested for the facility as well. The grant, Maxwell said, "would allow us to do all of the wish list."
The city accepted proposals for grant administration services for the project through 10 a.m. today (Nov. 30). Any proposals received will be presented to the City Council, along with any recommendations among businesses, at their regular meeting on Tuesday, Dec. 7, 2021. If approved, the contract period would begin on Dec. 8, 2021.
The RFP notes the project is to be a new 8,000-plus square foot activity building for senior citizens' activities, events, educational opportunities, and to house the Meal A Day program.
"The design and construction plans for this project are nearing completion and will be complete prior to grant application submittal making this project a shovel ready project. The City has approximately $1,400,000 to contribute to this project in addition to requested grant funds. The City anticipates requesting between $500,000 and $900,000 in grant funds making the total cost of the completed project
between $1,900,000 and $2,300,000," the RFP Project Overview posted on the City of Sulphur Springs website states.
The deadline to submit an application is 5 p.m. Jan. 19, 2022, with estimated award announcements to be made March 10, 2022 and estimated grant contracts starting March 15, 2022.
The project has been delayed several months due to the high cost of materials, which would make the project cost much more than originally budgeted.