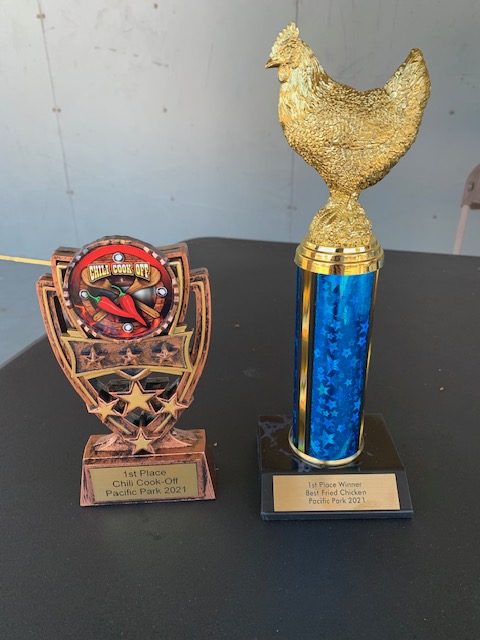 All Texas chili lovers, including myself, have their own idea of the perfect bowl of chili. Due to the vision and inspiration of Johnny Wright, a number of cooking teams set up their cooking sites on Saturday November 20 in Pacific Park to craft their entries for the 2021 First Annual Chili and Fried Chicken Contest. And the results were delicious!
Both items were to be cooked on-site, and samples turned in to the judges table before noon. Some teams entered chili and others entered fried chicken. It was all good, according to judges Cody Anglin, Patricia Morgan and Yours Truly. The judging team scored the chili entries based on taste, texture and presentation, and the chicken entries on flavor, seasoning and crispiness. Tommy Harrison assisted as facilitator and tabulator as the samples were tasted and scored.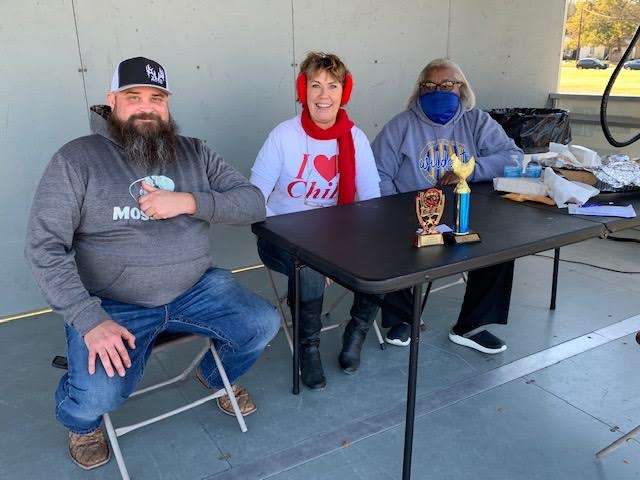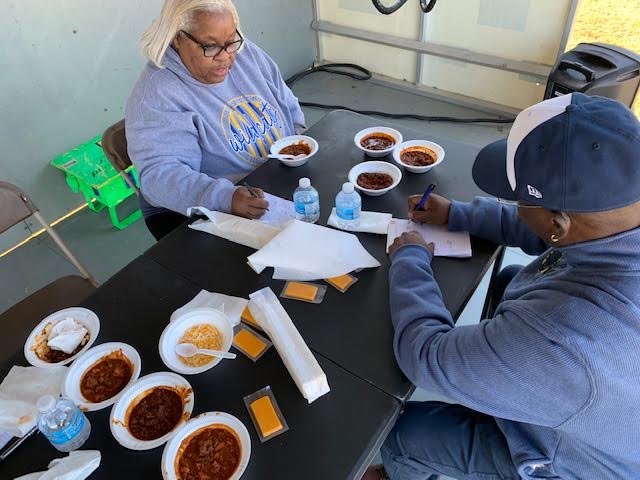 The judges were instructed that after each chili sample was tasted, a bite of cheese and a cracker would help to cleanse the palate and ready the taste buds for another taste of Texas best. But when the fried chicken samples arrived, no instruction was necessary as the judges already knew what to do with the piping hot, deliciously prepared specimens of both white meat and dark meat pieces.
After the scores were tabulated, the First Place Chili Trophy went to Cedrick Wright while Second Place Chili bragging rights went to Johnny Wright.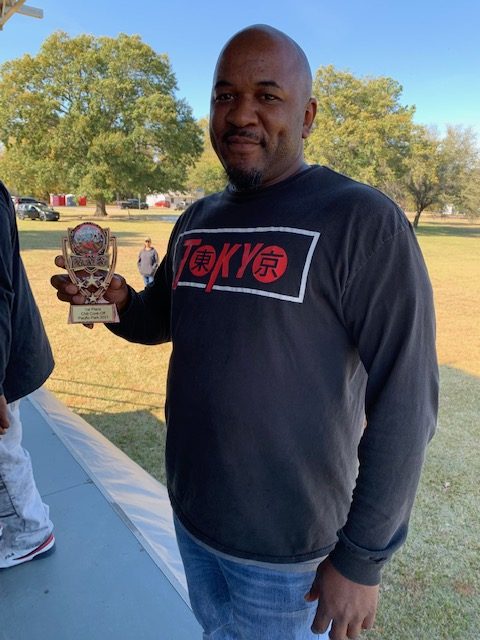 The trophy for First Place in the Fried Chicken Contest went to Shandis Godbolt Young while Second Place Fried Chicken bragging rights went to LeeAnn Dawson.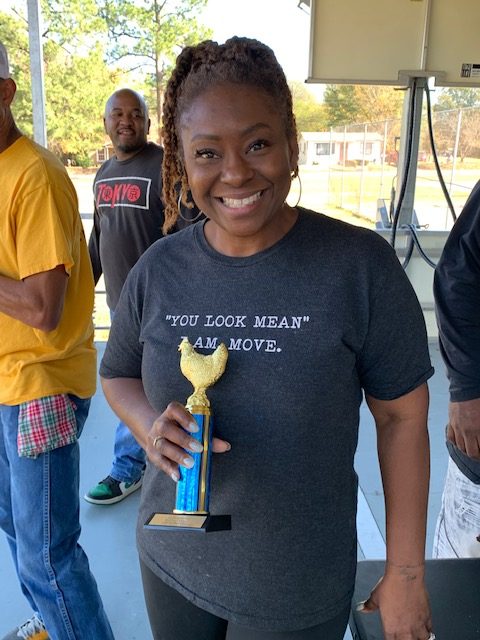 Johnny Wright thanked and congratulated all the participants, promising that next year will be bigger and better for the Annual Chili and Fried Chicken Contest!