The 48th Annual Extension Christmas Joys holiday program returned to Southwest Dairy Center Monday, where two sessions -were all but at capacity.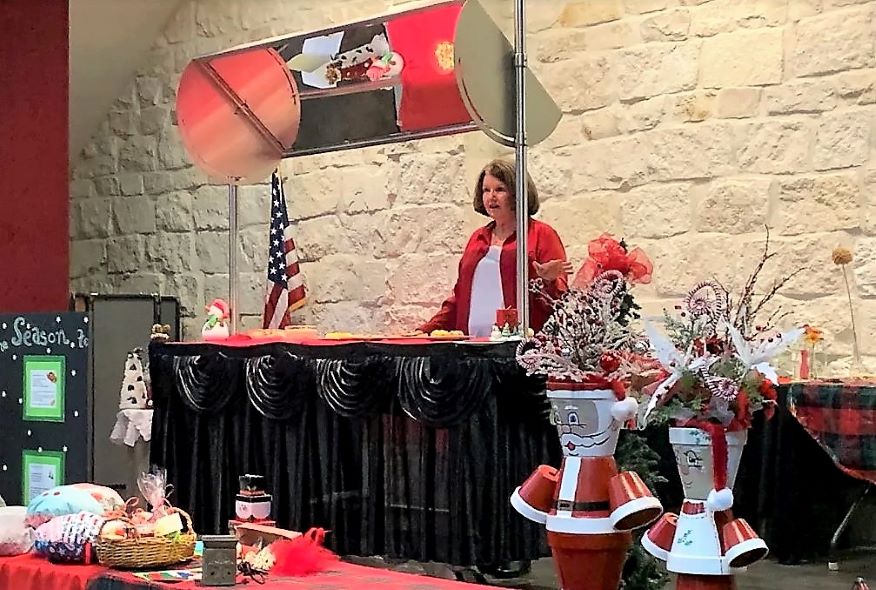 Many of residents will remember this program as "Christmas Show & Tell," started by long Hopkins County Extension Agent Janie Crump.  When Johanna Hicks took on the position of family and consumer sciences Extension agent for Hopkins County, she kept the holiday tradition going. The annual Christmas program has grown over the past few years to the point that reservations are now required.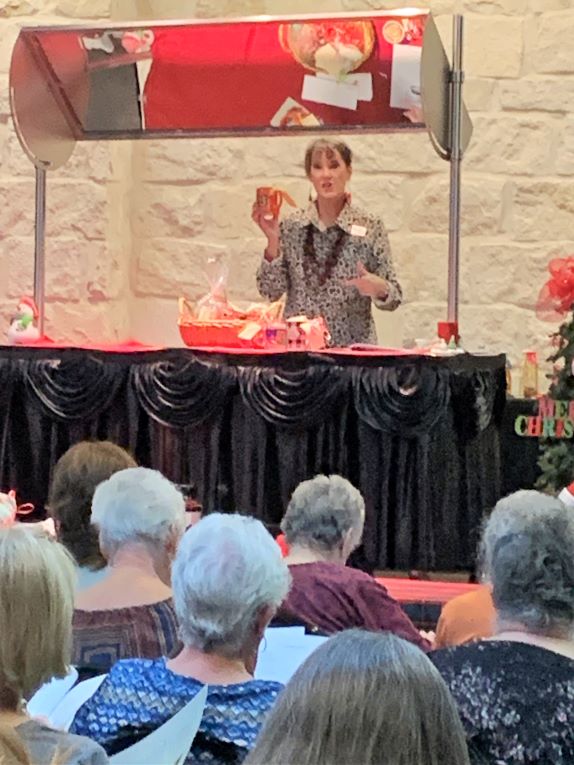 For a cost of $5, to offset costs of the event, including a thick booklet filled recipes, patterns and directions for all of the foods, crafts, gift-giving ideas, and stress management tips discussed and introduced during the Christmas Joys program. Each participant also registered for chances to win door prizes, enjoyed refreshments and received goody bags as well. The program and booklet includes ideas to do with children and students, as well as a few sewing ideas, crafting ideas, and some really delicious recipes using real dairy products. Door prizes were drawn throughout each session.
Hopkins County Extension Agent Johanna Hicks presented "Johanna's Joyful Journey," which included a little bit of sewing, a little crafting, and some recipes.
Master Wellness Volunteer Joann Brennan's program featured "Broccoli for all Occasions," as well as some no-bake sweet treats. She explained her change to healthier eating, which includes a lot of broccoli, which she's learned to like.
Master Wellness Volunteer Susie Faltesek presented "Creative Christmas Pots," ways to use small to mediums sized plant pots to create festive Santa and Mrs. Claus figures to dress up home holiday décor.
Hunt County Master Gardener Pat Abramson presented "Pat's Pampering Presents," Jo Alice McCue presented "Tis the Season to Season up and the Southwest Dairy Museum staff contributed as well.