October 7, 1927 – November 18, 2021 (age 94)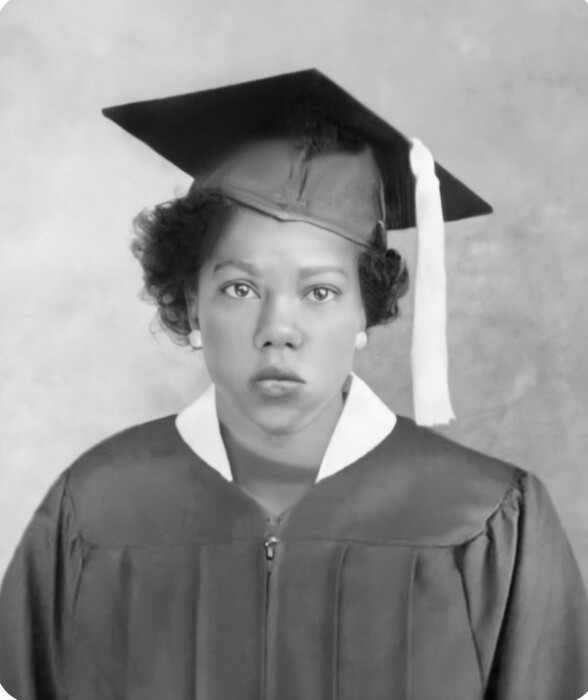 Dorothy Jean Doss, age 94, of Mount Vernon, Texas, passed away on Thursday, November 18, 2021, in Mount Pleasant, Texas. 
Private Funeral Services will be held at Denton Baptist Church in Mt. Vernon with Pastor Lacy officiating. Pallbearers will be Shannon Hall, Rhashadd Hall, Cory Doss, Darren Bailey, and David Faulhaber. Interment will be at the Mt. Vernon City Cemetery. 
Dorothy was born on October 7, 1927, to Johnny and Elnora (Smith) Robertson in Crandall, Texas. She married Homer Doss in 1946 in Franklin County, Texas. She was a great cook and a chef. Dorothy was an active member of the Denton Baptist Church. She sung in the choir, was an usher, and led women's missions and taught Sunday School classes. Dorothy was a sister, wife, mother, an aunt, and a child of God.
She was preceded in death by her parents; her husband, Homer Doss; children, James Doss, Larry Doss, and Homer Doss, Jr.; and grandson, Jamie Doss; her sisters, Mattie Thelma Doss, Mildred Fountain, Doris Williams, Barbara Ann Evans, and Wilie Dean Robertson. 
Survivors include her daughter, Nora Hall and husband, David; son, Billy Doss and wife, Carol; daughter, Brenda Doss; son, Ronnie Doss; 10 grandchildren; 18 great-grandchildren; 2 great-great-grandchildren; sister, Janice Chander and husband Randolph of Mt. Vernon, Texas; brother, Johnny Robertson, and wife, Ethlene; and numerous nieces and nephews.
Services entrusted to Sam B. Harvey Funeral Home.
---