A Dike community tradition was revived over the weekend. The Dike Fall Festival hosted at the Community Center Nov. 13 was a big hit with residents of not only Dike, but Sulphur Bluff and Mahoney communities as well.
The Dike community held Fall Festival events regularly about 40 ago, an occasion community members could look forward to, and if reports to KSST are anything to go by, this year was no exception.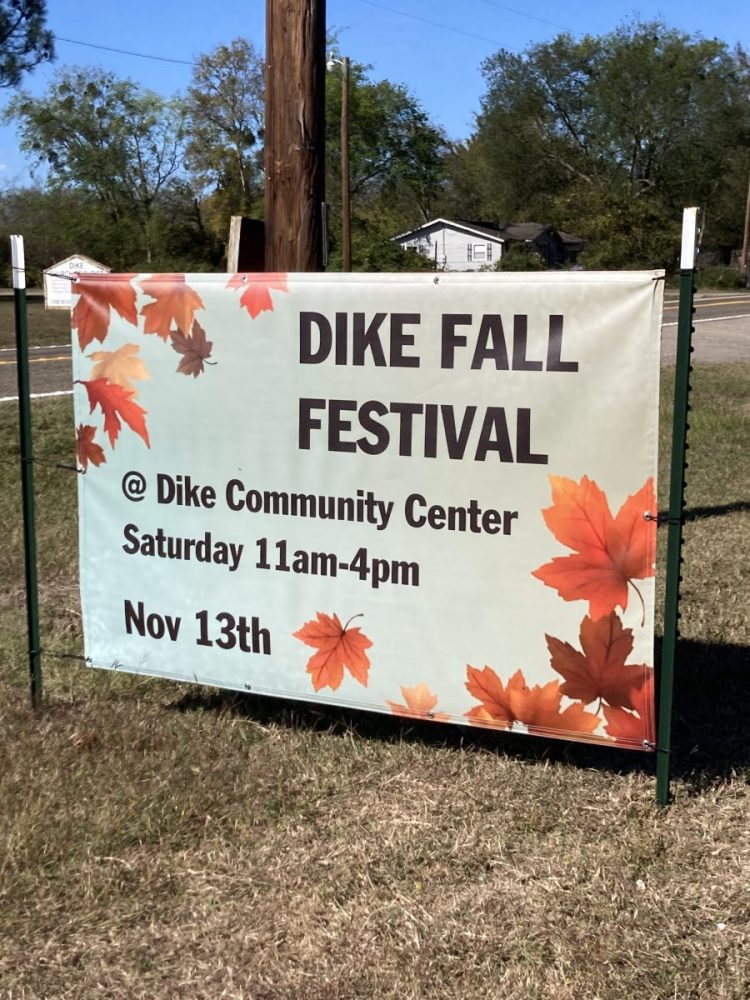 Residents were so excited to once again be able to have this autumnal tradition, event planners said they were asked if they'd consider hosting a monthly event for the community to enjoy and where they could fellowship.
All items were donated for the Fall Festival, so the event was offered at no charge to any who wanted to attend. The annual event was hosted from 11 to 4 p.m. Saturday, but some attendees reportedly enjoyed visiting so much that some lingered at the venue after the festival had officially closed down talking.
Event planners report having a huge turn out of residents of all ages, from babies to great-grandparents, and as is tradition, there were several big pots of stew and deer chili, with cornbread, plus what seemed to be enough sweets to fill a bakery, huge success.
While no details have been worked out, event planners say with the huge success of and excitement at the Fall Festival on Nov. 13 they fully intend to plan more events for the whole Dike community to enjoy.