A County Road 4724 residence was heavily damaged by a blaze Sunday night. A resident was home, but managed to escape without injury.
A neighbor reported seeing smoke through his window around 10 p.m. Nov. 21 a large amount of flames down the road from his CR 4724 residence and contacted neighbors to see if it was a controlled burn or from a residence. The owner, who lives just down from the structure, looked, saw the rent house on fire and instructed the neighbor to call 911.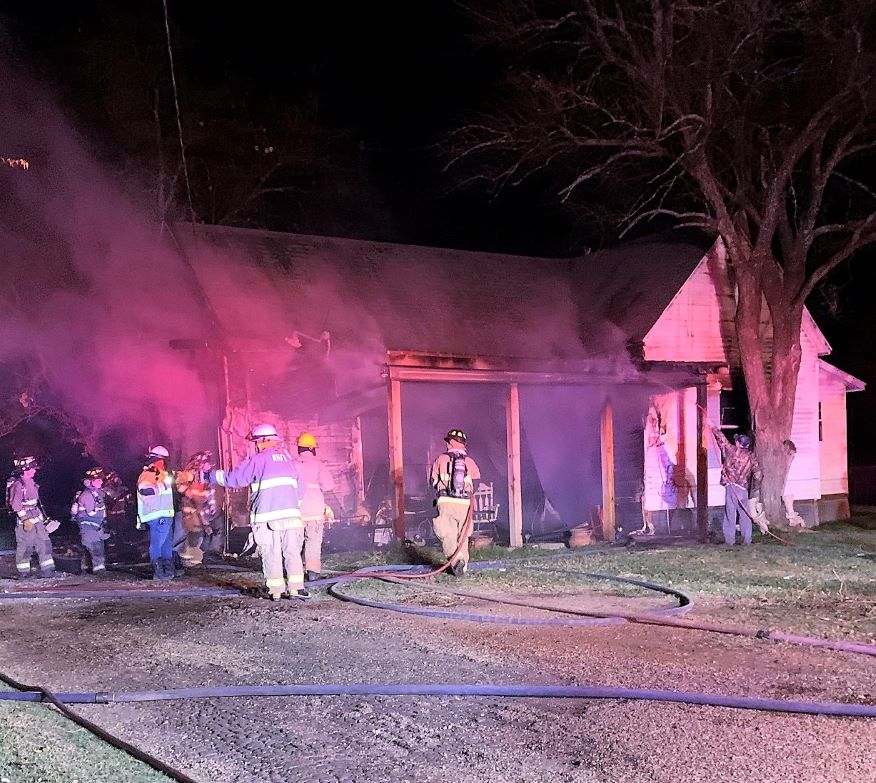 The resident and her canines had gotten out of the flaming structure when neighbors arrived. She told fire personnel she noticed flames at that end of the house and got out of the structure. She and her pets were uninjured.
Cumby, Hopkins County, Commerce, North Hopkins and Miller Grove firefighters responded at the location. Hopkins County EMS was also reported to have responded at the fire for a short time. Cumby Volunteer firefighters arrived and began working with limited manpower until the additional units arrived. Firefighters knocked the fire down quickly and made a quick stop on the fire.
The damage to the County Road 4724 house was significant, and likely will be considered at total loss. Fire investigators returned to the address Monday, Nov. 22, 2021, to inspect the charred structure to try to determine the cause of the fire.
The local chapter of the Red Cross was requested late Sunday night to respond to assist the resident with immediate lodging and necessities.