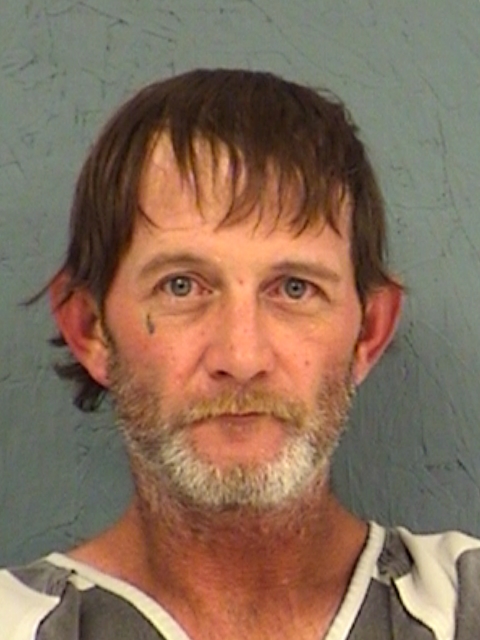 A 40-year-old Como arrived at Hopkins County Courthouse Thursday morning, reportedly to assist a defendant who was scheduled to appear for a hearing in Hopkins County Court At Law, but the Como man was arrested instead.
When Mark Anthony Coppedge arrived at the courthouse shortly after 9 a.m. Nov. 4, 2021, he entered through the lower entry point, the basement – often the designated point of entry during court sessions. As the sign there clearly states, all people entering the courthouse are subject to search.
Hopkins County Sheriff's Office Deputy Jason Lavender, who had been assigned to work security at the courthouse, contacted and search Coppedge. Lavender reported finding a glass pipe of the kind commonly used to smoke methamphetamine which had suspected meth residue on it as well as a suspected methamphetamine in a clear plastic wrapping during the search.
Lavender requested Deputy Aaron Chaney to respond at the location. Chaney took possession of both the contraband. The Como man was arrested and transported him to the county jail. At the sheriff's office, the substance field-tested positive for meth and weighed 1.69 grams including packaging. According to Google Maps, the courthouse is located within 1,000 feet of a church, Chaney noted in arrest reports.
Thus, Coppedge was booked into Hopkins County jail just after 11 a.m. Nov. 4, 2021, for possession of 1 gram or more but less than 4 grams of a Penalty Group 1/1-B controlled substance in a drug-free zone, according to arrest reports.
Coppedge was released from the county jail Friday, Nov. 5, 2021, on a $5,000 bond on the charge, according to jail reports.